---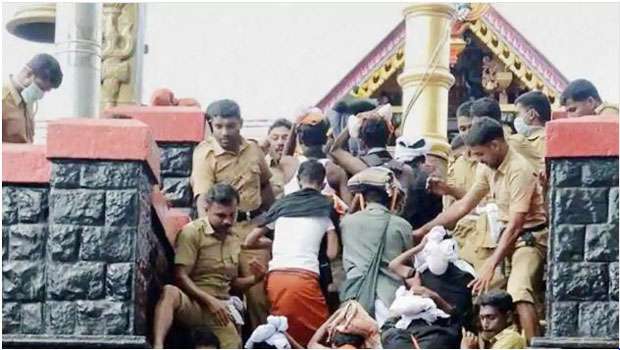 Hindustan Times, New Delhi, Sep 28, 2018 - No woman can be stopped from entering Sabarimala temple, the Supreme Court ruled on Friday, ending a traditional ban on the entry of women between 10 and 50 years of age to the hilltop shrine in Kerala.

"Religion can't become a cover to exclude and deny basic right to worship... nor can physiology be a reason," the top court's five judge bench said in a 4:1 majority verdict.

Women of reproductive age were restricted from entering the over 800-year-old shrine in south Kerala's Pathanamthitta district as its presiding deity, Lord Ayyappa, is considered to be a celibate.

The Supreme Court, which tested this traditional ban against the constitutional right to equality before law, had asked the temple board to establish that the restriction was an "essential and integral" part of religious faith. The court wasn't convinced with its arguments.