---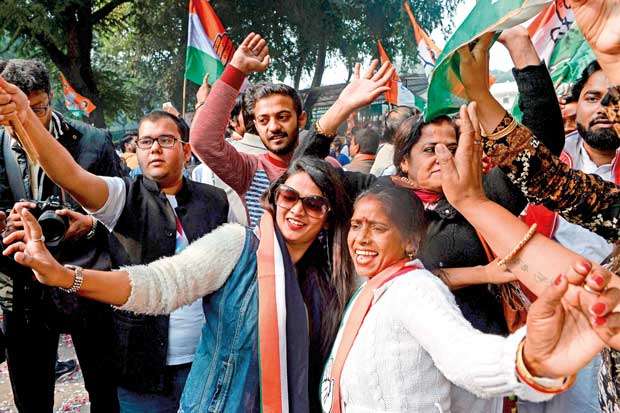 NEW DELHI AFP Dec11, 2018- India's ruling party looked set to lose power in at least one of three traditional stronghold states releasing election results Tuesday, in a blow to Prime Minister Narendra Modi ahead of national polls in 2019.

Early election results in the central state of Chhattisgarh indicated the main opposition Congress party of Rahul Gandhi would win 59 seats compared to just 11 for Modi's Bharatiya Janata Party.

The race looked closer in Rajasthan and Madhya Pradesh, two other traditional strongholds of Modi's BJP that were also counting votes following elections in the states this month and last.

In central Madhya Pradesh, home to 73 million people, early results put the BJP neck-and-neck with Congress, as observers said it was too early to call the result either way.

Similarly in the western desert state of Rajasthan -- ruled by the BJP's Vasundhara Raje, a maharani or princess -- Modi's party was predicted to win 74 seats compared to 97 for Congress.