---
REUTERS, 26th JULY, 2017
India's federal counter-terrorism agency arrested seven members of Kashmir's main separatist alliance on Monday on charges of receiving funds from Pakistan-based militant groups to wage attacks, the agency said, the first such case against the group. The National Investigation Agency (NIA) said it had found cash and valuables worth millions of rupees, electronic devices and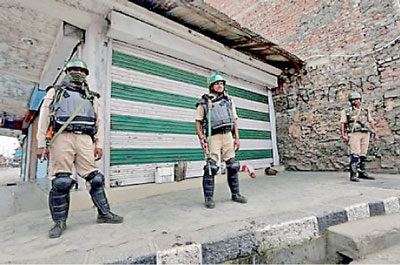 incriminating documents during raids on the seven members of All Parties Hurriyat Conference.
The Hurriyat is an umbrella group of political and religious groups fighting for Kashmir's secession from India.

The accused could not be reached for comment. Top leaders including Syed Ali Shah Geelani, Mirwaiz Umar Farooq and Mohammad Yasin Malik condemned the arrests as arbitrary and called for a strike on Tuesday to protests the action.

Separatist violence and street protests have increased in Kashmir since last year when security forces killed a popular young separatist commander.