---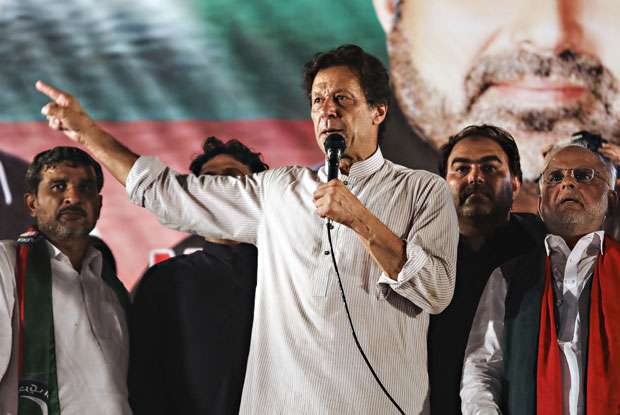 By Pamela Constable
(c) 2018, The Washington Post, Jul 27, 2018 - ISLAMABAD, Pakistan - Imran Khan, onetime international cricket star and tabloid playboy who reinvented himself as a crusading anti-establishment politician, declared victory Thursday for his party in parliamentary elections, even as his rivals charged that the polls had been rigged and the official results remained unclear.

In a statesmanlike address, Khan set out a grand vision for a new government that would end corruption in high places, protect the weak and ensure equal rights for all. But the taint of a questionable victory, and the contentious aftermath of an election that toppled the ruling party, seemed more likely to usher in a period of political turmoil than a smooth transition. Pakistan, a nuclear-armed state and a longtime security ally of the United States, has a history of the military pushing out or overthrowing elected leaders. Until 2008, no elected head of state had finished a full term. Wednesday's election has been seen as a critical test of the democratic institutions in a country with a strong, influential military.

On election day, opponents from several major parties alleged fraud at the polls.

In his speech Thursday, Khan tried to placate the election critics, offering to help probe any wrongdoing at the polls.

Khan also briefly described his foreign policy plans, saying he wanted to have "mutually beneficial" relations with the United States. In the past, he has strongly condemned the U.S. deployment of drones to kill suspected Taliban extremists in the border areas of Pakistan.