---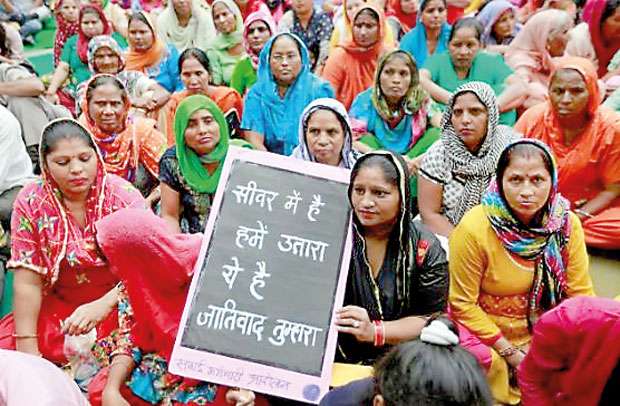 REUTERS, 25th SEPTEMER, 2018-The relatives of thousands of Indians who died cleaning sewers protested in the capital on Tuesday, aiming to stop the practice of workers entering underground conduits to unclog drains and remove waste with their bare hands.

Hundreds of protesters shouted slogans accusing the government of delaying compensation for sewer deaths, while others waved banners saying they came as Prime Minister Narendra Modi pushes his "Swachh Bharat," or "Clean India", programme.

About 1,800 sewers cleaners have asphyxiated to death in the last decade, says the Safai Karamchari Andolan (SKA), a group that is campaigning to eliminate the practice.

Most of the roughly 160,000 workers involved in cleaning human waste are women, it added.

In 1993, India outlawed what it calls "manual scavenging", a practice that includes the barehanded cleaning of dry latrines, mostly by women and Dalits, who are at the bottom of Hinduism's social hierarchy.