---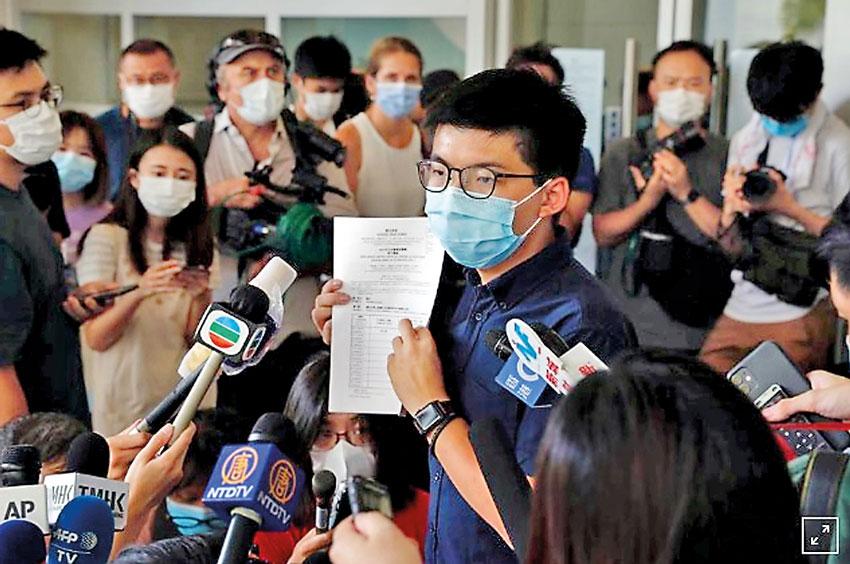 Hong Kong on Thursday disqualified a dozen pro-democracy candidates from running in a key election, citing reasons including collusion with foreign forces and opposition to the new China-imposed national security laws.

It was the most sweeping move yet seen on the city's electoral freedoms, with even moderate democrats targeted. Some critics including Hong Kong's last British governor Chris Patten called it an "outrageous political purge".

Those disqualified included pro-democracy activist Joshua Wong, some members of the Civic Party, a moderate, old-guard opposition group, and others who won an unofficial "primary" vote held by the opposition camp this month.

The move comes one month after Communist Party rulers in Beijing announced the national security law that reins in dissent in the semi-autonomous city. It could also steer China further onto a collision path with the West.

The government said there could be more disqualifications.

Critics said the move sought to curb the ascendancy of a young, more defiant generation of democrats after an overwhelming win in last year's lower-level district council elections.

"Clearly, #Beijing shows a total disregard for the will of the #Hongkongers, tramples upon the city's last pillar of vanishing autonomy and attempts to keep #HK's legislature under its firm grip," Wong tweeted.

Chances for a historic majority in the Legislative Council, or mini-parliament, for the opposition camp will take a further blow if the government decides to postpone the Sept. 6 vote, as expected, amid the coronavirus pandemic.