---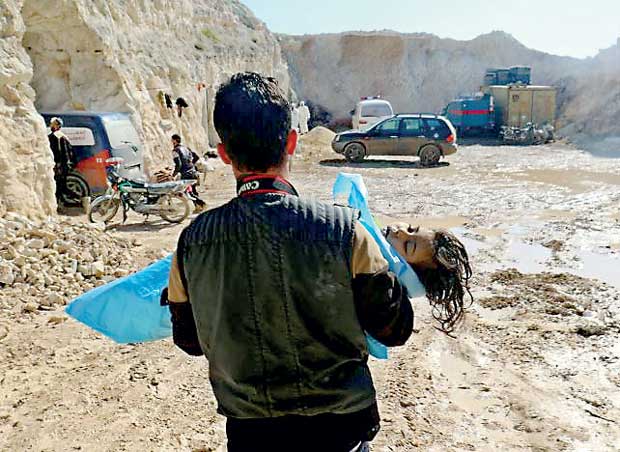 A suspected chemical attack killed at least 58 civilians including several children in rebel-held northwestern Syria on Tuesday, a monitor said, with the opposition accusing the government and demanding a UN investigation.

The attack in the town of Khan Sheikhun left dozens suffering respiratory problems and symptoms including vomiting, fainting and foaming at the mouth, the Britain-based Syrian Observatory for Human Rights said. A hospital in the town where doctors were treating victims of the attack was also bombarded, an AFP correspondent said.

The entrance of the building was hit, bringing down rubble on top of medics who had earlier been seen dousing a steady stream of arrivals to wash away chemical residue.

The violence came as the European Union and UN hosted a conference in Brussels on Syria's future, with confusion over Washington's position on the issue of Syrian President Bashar al-Assad's future.
KHAN SHEIKHUN AFP April4, 2017