---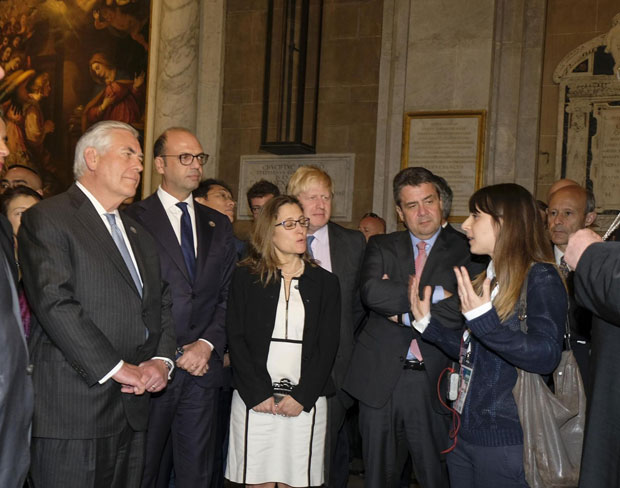 By Jill Lawless and Colleen Barry
The Washington Post, 11.04.2017 - LUCCA, Italy — The Group of Seven industrialized nations on Tuesday urged Russia to pressurise the Syrian government to end the six-year civil war, but rejected a British call to impose new sanctions on Moscow over its support of President Bashara al Assad.
Foreign ministers from the seven countries said Moscow must change its attitude to Assad if there is to be hope of ending the brutal conflict that has destabilized the Middle East, driven millions to escape Syria and further frayed relations between the West and Russia.
The G-7 blames Assad's military for a deadly chemical attack last week that killed more than 80 people. Ministers meeting in the walled Tuscan city of Lucca strongly supported U.S. missile strikes that targeted a Syrian air base believed to have been used to launch the attack. But they were divided about how to deal with Syria, and Moscow.
Italian Foreign Minister Angelino Alfano, who hosted the G-7 gathering, said "there is no consensus for further new sanctions." Instead of sanctions, the meeting's final communique called for an investigation by the Organization for the Prohibition of Chemical Weapons to determine who was responsible for the "war crime."