---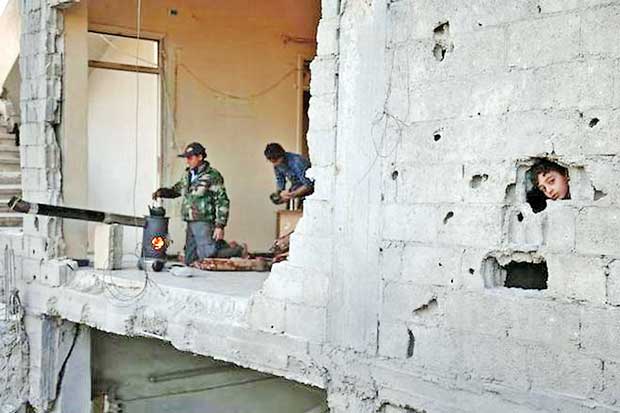 THE HINDU, 05th FEBRUARY, 2018- At least 23 civilians were killed on Monday as Syrian government air strikes pounded a rebel-held enclave near the capital Damascus, a monitor said.
The region of Eastern Ghouta is home to an estimated 4,00,000 people living under government siege and facing escalating bombardment in recent weeks.

"Dozens of air strikes hit several areas in Eastern Ghouta, killing 23 civilians including four children," said Rami Abdel Rahman, head of the Britain-based Syrian Observatory for Human Rights monitor.
The deadliest raids hit a market in the town of Beit Sawa, killing nine civilians including two children. Another six civilians, including a young girl, were killed in bombardment on the town of Hazzeh. The remaining eight were killed in strikes across the rest of the besieged region, and more than 80 people were wounded, the Observatory said.

An AFP correspondent in Eastern Ghouta could hear warplanes above, circling around the town every few minutes.

Eastern Ghouta is supposed to be one of four de-escalation zones agreed last year, but violence has ramped up there in recent weeks.