---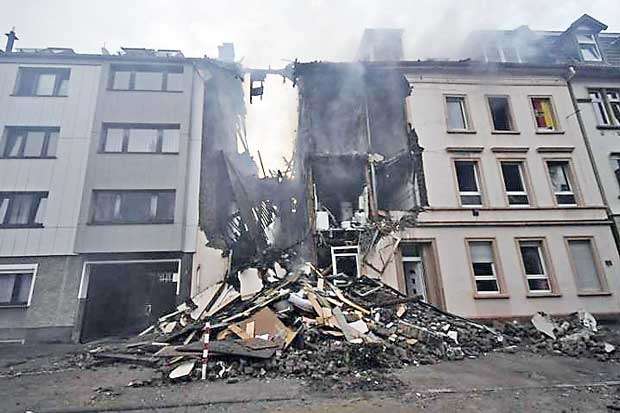 DPA, 24th JUNE, 2018-Five people were injured late Saturday in an explosion at an apartment building in the western German city of Wuppertal.

Residents woke up just before midnight to a violent bang after an explosion ripped through large parts of the three-storey house. People ran out of neighbouring houses in panic as metre-high flames billowed from the rubble.

Several residents managed to escape immediately after the blast, and firefighters used ladders to save several others who were trapped in the building. A fire brigade spokesman said residents confirmed that no one else was in the building after sniffer dogs were deployed to look for survivors.

A large number of rescue workers attended the emergency and photos of the scene showed piles of rubble and debris surrounding the building. Photos showed large parts of the facade and roof missing, as well as a car in the street that was completely crushed by the rubble.

Specialist engineers were called in to stabilize the building after it was determined to be at risk of completely collapsing.

The cause of the explosion remains under investigation. "How this came to pass and what the background is, that remains completely unclear," a police spokesman said.