---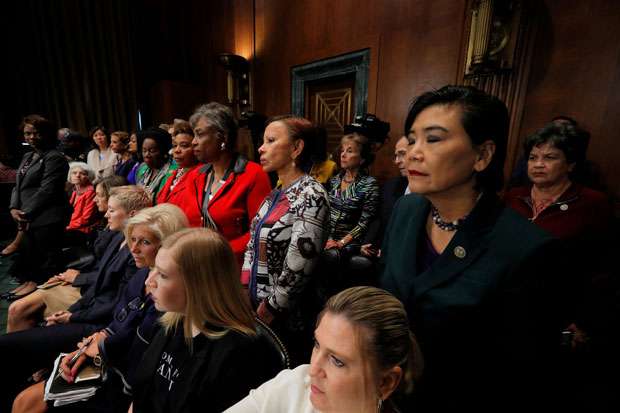 WASHINGTON AFP Sept28, 2018 -Brett Kavanaugh's US Supreme Court nomination was expected to pass a first hurdle in the Senate Friday, a day after a dramatic hearing that saw the conservative judge fight off assault allegations recounted in harrowing detail by his accuser.

The Senate Judiciary Committee began meeting early Friday and was expected to narrowly vote in favour of Donald Trump's pick after key Republican Jeff Flake said he would back the judge, whose nomination would swing the high court solidly to the right.

Friday's vote -- set for 1:30 pm (1730 GMT) -- was taking place under an intense spotlight, following a historic day of testimony that put the toxic partisan feuding in Washington on full display.

Kavanaugh's nomination will then go to the full Senate, where Republicans hold a slim 51-49 edge.

The country's leading legal organization, the American Bar Association which initially proclaimed the conservative Kavanaugh highly qualified for the job, came out following the hearing urging a postponement until an FBI investigation could be carried out. But Senate Majority Leader Mitch McConnell insisted Trump's man would get a vote straight away in the Judiciary Committee.

Democrats on the Senate committee expressed outrage and some walked out Friday morning after majority Republicans unanimously backed moving forward to a vote without further investigation of the accusations against Kavanaugh.