---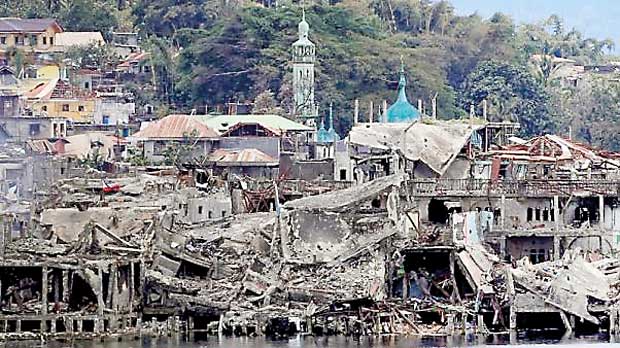 REUTERS, 24 October, 2017-
Philippine teachers on Tuesday gave families returning to the destroyed lakeside city of Marawi a course on how to identify unexploded bombs in their homes and warned them to stay clear.

The five-month battle to retake Marawi from pro-Islamic State rebels left the city in ruins. The government announced the end of military operations on Monday in the country's biggest security crisis in years, allowing rebuilding and rehabilitation efforts to begin..

The teachers taught children and their parents how to recognize live mortar shells, grenades, aircraft rockets and "improvised explosive devices" in their villages.