---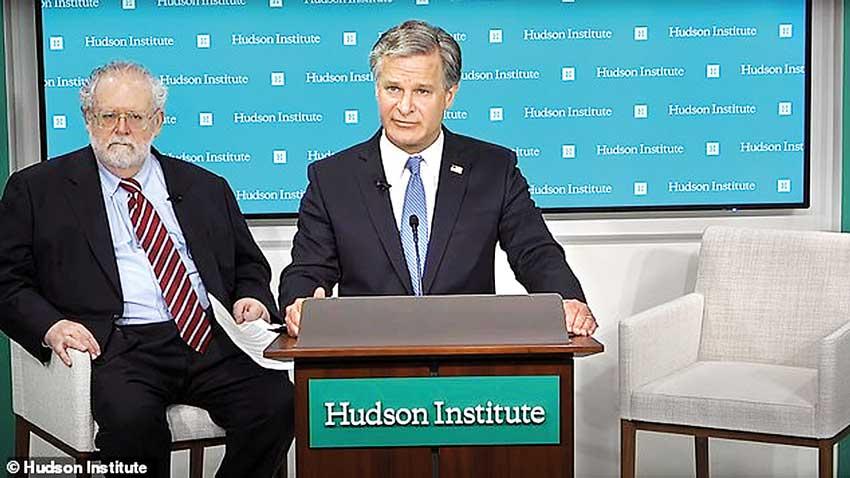 US, (Daily Mail), 8 July 2020 - The head of the FBI said Tuesday that China is pushing its preferences in the U.S. election as part of broad intelligence operations, whose economic impact he called unprecedented.

Christopher Wray, director of the Federal Bureau of Investigation, did not say whether China backed either President Donald Trump or his presumptive Democratic rival Joe Biden, both of whom have harshly criticized Beijing.

'China's malign foreign influence campaign targets our policies, our positions, 24/7, 365 days a year,' Wray said at the Hudson Institute.

'So it's not an election-specific threat; it's really more of an all-year, all-the-time threat. But certainly that has implications for elections and they certainly have preferences that go along with that.'

Wrays comments come as the Trump Administration ratchets up political and public pressure on on China in an election year.