---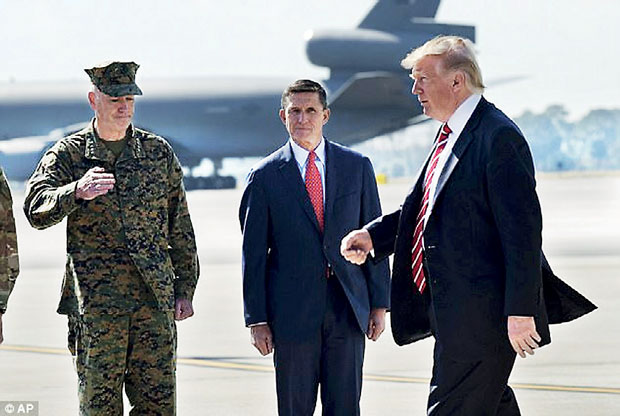 Flynn, who resigned as Trump's security adviser after just 24 days, has sent the request to both the FBI and the House and Senate intelligence committees, the Wall Street Journal reports.

The agencies have not yet taken Flynn up on his offer, according to officials with knowledge of the matter.

'General Flynn certainly has a story to tell, and he very much wants to tell it, should the circumstances permit,' said Flynn's attorney, Robert Kelner.

Flynn's ties to Russia have been scrutinized by the FBI and are under investigation by the House and Senate intelligence committees. Both committees are looking into Russia's meddling in the 2016 presidential election and any ties between Trump associates and the Kremlin.

His decision comes after he told NBC's Chuck Todd last year that anyone who seeks immunity has 'probably committed a crime'.He made the comments in relation to former Hillary Clinton staffers being granted immunity as the FBI investigated her use of her server when she was secretary of state.

Flynn's resignation in February came after reports emerged that he misled White House staff on his interactions with Russia and discussed sanctions with the Russian ambassador prior to the inauguration.
(Daily Mail, US), 31 March 2017