---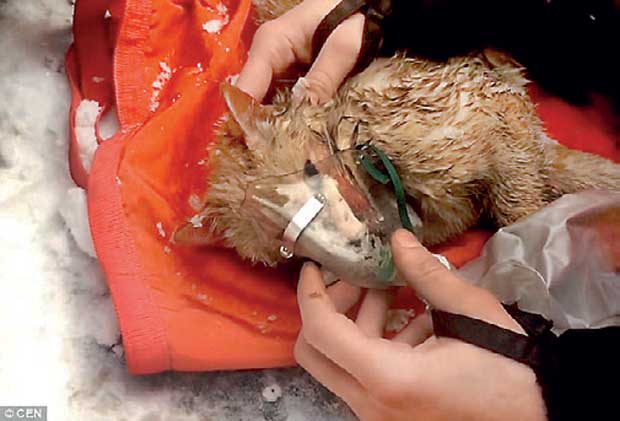 Daily Mail/31 January 2017- A dazed cat was filmed purring with delight after she was given oxygen by a kind firefighter who rescued her from a blaze.

The fire took place in Moscow, Russia, and Lyolya the cat was rescued from the blaze in the residential area of Golyanovo.

Firefighters who attended the scene did everything they could to bring the cat back to life and miraculously succeeded.

A heartwarming video shows the caring firefighter place an oxygen mask on Lyolya's face. During the clip, she let out a couple of pitiful howls but otherwise submits to her treatment, as the fireman caressed the back of her neck to keep her calm.

A man's voice in the background said: 'Her eyes look clearer now.'

A fire brigade spokesman added: 'The cat was in shock. It inhaled too much carbon monoxide, its eyes were blurred.