---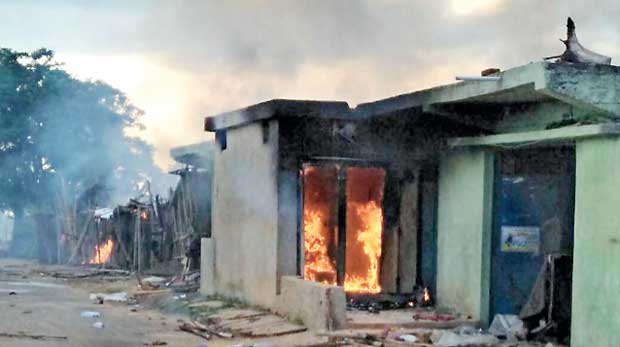 HINDUSTAN TIMES, 28th JUNE, 2017- A Muslim dairy owner was critically wounded and his house set on fire by a mob in a Jharkhand village after a headless carcass of a cow was found near his home, police said.

Thirty police personnel were injured as a frenzied crowd of around 1,000, including some self-appointed cow protectors, laid siege to 55-year-old Usman Ansari's house in Giridih district's Bariabad on Tuesday afternoon.

"Police had to resort to lathi-charge and air firing to quell the mob so that the victim and his family could be saved," Giridih superintendent of police Akhilesh B Variar said on Wednesday, adding around 25 people were detained.