---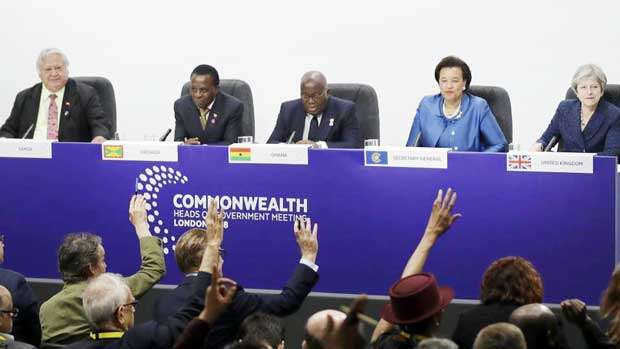 London, Hindustan Times, 21 April 2018 - The Commonwealth Heads of Government Meeting (CHOGM) has commended Bangladesh for sheltering Rohingya refugees and called for a halt to violence in Myanmar, restoration of normality and accountability of violators of human rights.

A 12-page communique issued at the end of the meeting on Friday set out the 53-member group's position on various issues, including security, trade, migration and climate change, and focused on the situation of Rohingyas in Bangladesh and the Rakhine state in Myanmar.

The communique said: "Heads called for a halt to all violence, a restoration of normality, and accountability of the perpetrators of gross violations of human rights through and independent process of investigation".

"They further called for the sustainable return of all such displaced Rohingya sheltered in Bangladesh to their rightful home in Myanmar under UNHCR oversight," it added.

Attended by Bangladesh Prime Minister Sheikh Hasina, CHOGM also called for action to address the root causes of the crisis, including through the immediate implementation of the Rakhine Advisory (Kofi Annan) Commission's recommendation.