---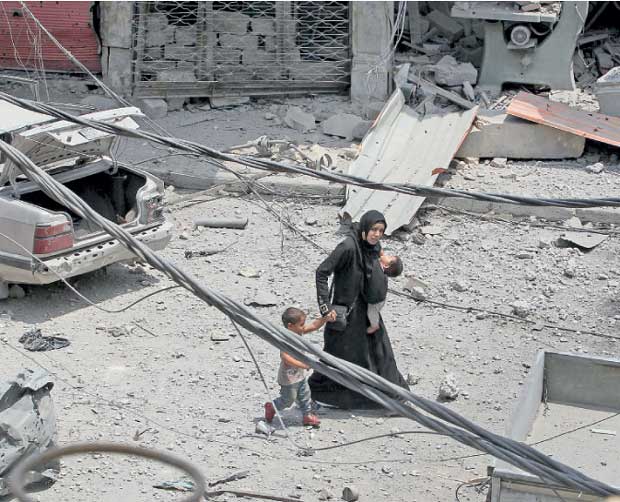 MOSUL AFP July6, 2017 - Iraqi forces on Thursday battled the last remaining Islamic State group fighters in Mosul's Old City, where the UN said up to 20,000 civilians are trapped and in "extreme danger".

In neighbouring Syria, US-backed forces are facing fierce resistance from IS as they wage a parallel offensive to recapture the city of Raqa from the jihadists.

The fighting in both cities is taking place in densely populated residential neighbourhoods, posing a major threat to civilians as diehard jihadists put up a desperate last stand.

"Our estimate at this stage is that in the final pockets of (Mosul's) Old City, there could be as many as 15,000 civilians, possibly even as high as 20,000," UN humanitarian coordinator in Iraq Lise Grande told AFP.

"They're in extreme danger from bombardment, from artillery crossfire..." she said.