---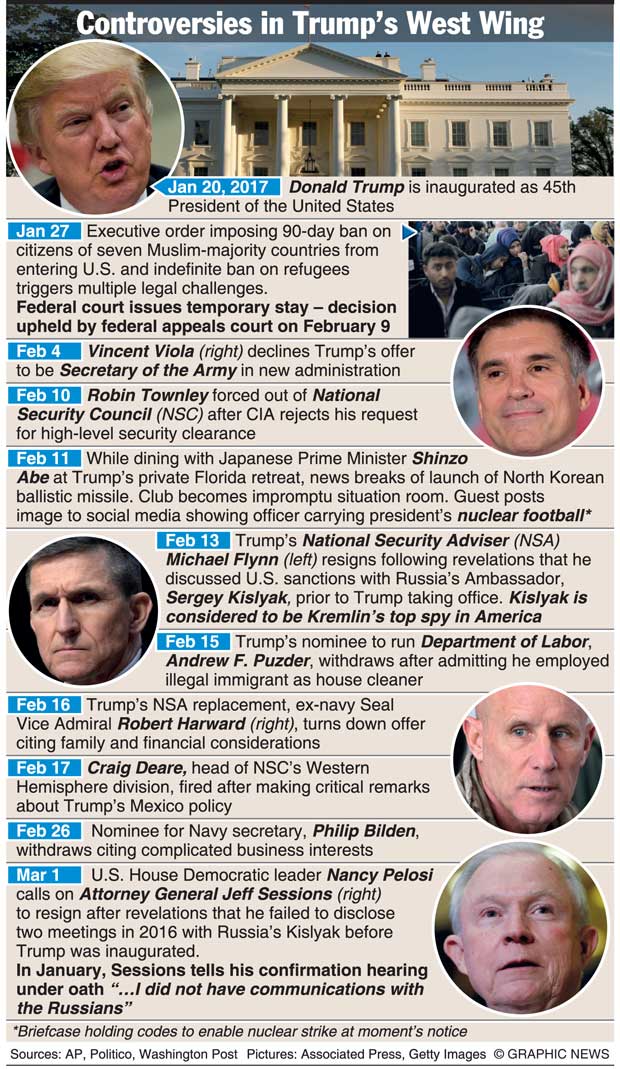 Attorney General Jeff Sessions met with Russia's ambassador twice last year during Donald Trump's campaign run, but claimed during Senate confirmation hearing he 'did not have communications with the Russians' in his capacity as an adviser to then-candidate Trump.

Despite being asked by Senator Al Franken about contacts between Trump's campaign and Russian officials, Sessions declined to mention his private conversations with Sergey Kislyak during the Republican National Convention in July and subsequently in his office in September.

House Majority Leader Kevin McCarthy, R-Calif., said Thursday Attorney General Jeff Sessions should recuse himself from investigations.

The growing chorus of Democratic lawmakers calling for Sessions's resignation or recusal marks the most serious demands yet to remove Sessions.

The talks came at the height of what U.S. intelligence officials say was a Russian cyber campaign to influence the presidential race.Sessions released a statement late Wednesday night in which he said he 'never met with any Russian officials to discuss issues of the [Trump] campaign. I have no idea what this allegation is about. It is false.'
Washington Post, 2 March 2017 -