---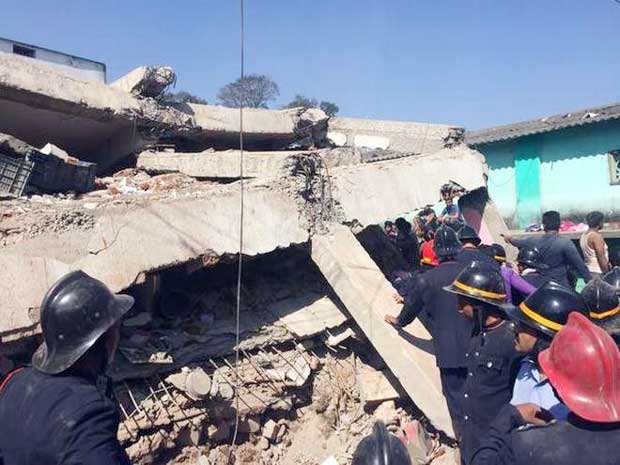 Mumbai, (The Hindu), November 24, 2017 - A portion of a ground plus three-storey residential building in Bhiwandi collapsed on Friday morning, claiming one life and leaving at least six others injured so far.

Officials with the Thane Municipal Corporation said that the collapse occurred at around 9:00 am on Friday on the Nayi Basti locality in Bhiwandi. Fire brigade and civic officials reached the spot in around half an hour and commenced rescue operations.

"By 10:00 am, a decision was taken to call in the National Disaster Response Force and two teams were mobilised," said a senior civic official.

Rescue workers have so far pulled out one body and rescued six others from the debris and around 20 residents are still feared to be trapped inside,
said officials.