---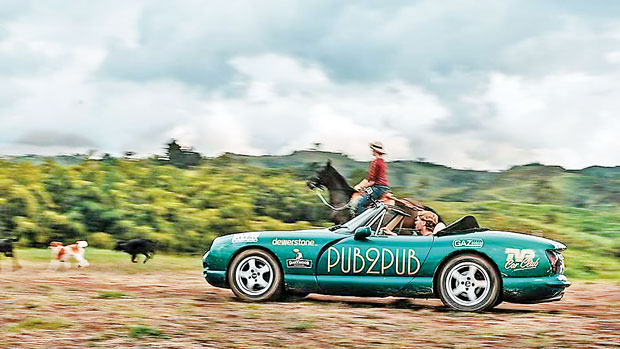 London, (Hindustan Times), 18 Feb 2018 - A Briton has driven a sports car across 21 countries, starting at the most northerly pub in the world and ending at the most southerly, a media report said on Saturday. Ben Coombs, 38, from Plymouth in Devon, drove 20,000 miles across three continents from the Arctic Circle to the southernmost tip of Chile, reports the BBC. It took him seven months to complete the challenge.

Coombs described the final pub as "a dive", but said "it's the journey that matters, not the destination". The idea for the adventure came while he was having a pint in a pub on Dartmoor, England. The journey started on the Norwegian island of Svalbard in an abandoned mining settlement called Pyramiden, which has a population of four. Coombs said finding the northernmost bar "was an easy investigative process".

"Pyramiden is less than 700 miles from the North Pole..." the BBC quoted Coombs as saying. "The town's old hotel - which happens to have a still-functioning bar."

From Pyramiden, Coombs drove his green 20-year-old TVR Chimaera, called Kermit, across Europe to Southampton from where the car was shipped to New York in August. He then travelled across the US before heading south to Mexico. The final destination was Puerto Williams in Tierra del Fuego Chile where Coombs arrived on February 12 and found the southernmost bar.