---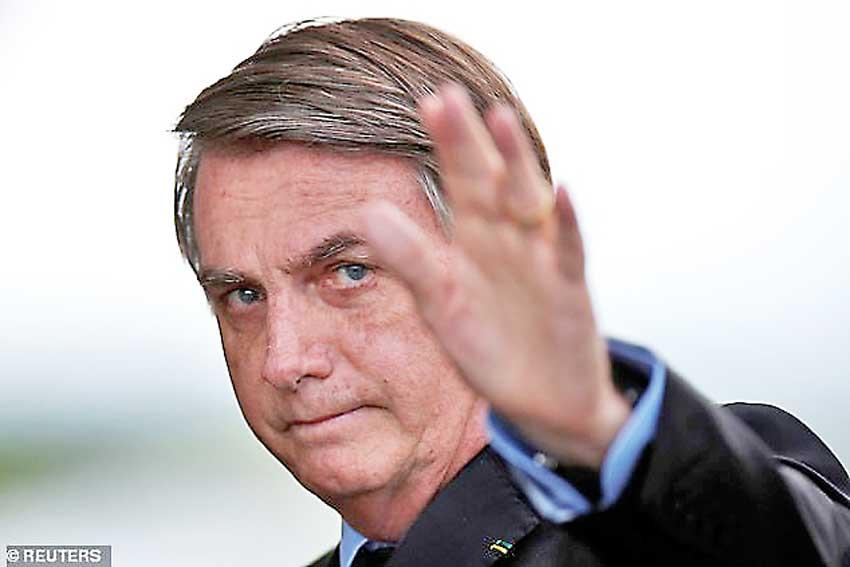 Brazil has suffered its bleakest day of the coronavirus crisis so far with a record 1,179 new deaths and 17,408 new cases in a day, cementing the country's place as a new epicentre of Covid-19.

The alarming surge brings Brazil's death toll from 16,792 to 17,971 - with experts warning that the worst is yet to come.

The total number of infections rose from 254,220 to 271,628, the third-highest total in the world after the United States and Russia.

Public health experts say the peak is not expected until June and fear that the true scale of the crisis is far greater because of insufficient testing.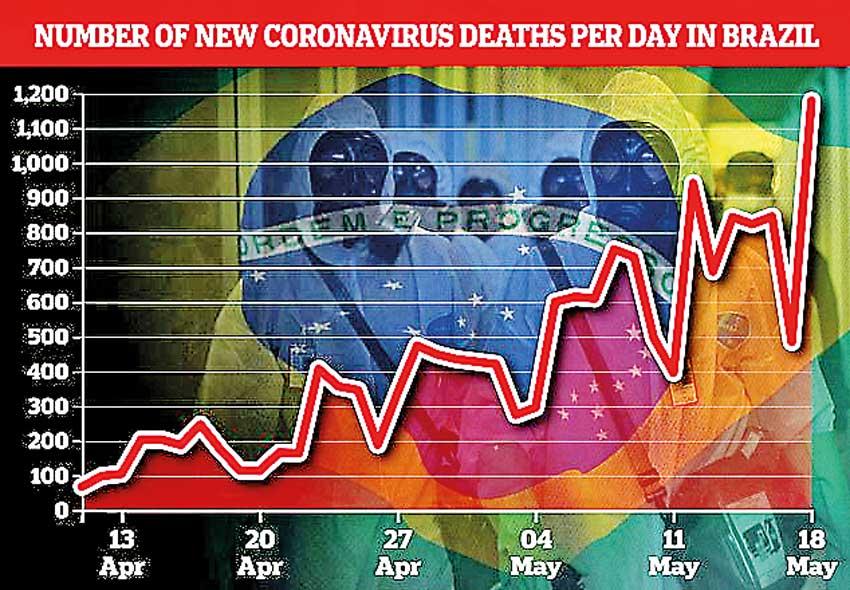 Brazil's far-right president Jair Bolsonaro remains bitterly opposed to the lockdowns which most states have imposed, raging at the economic damage over what he calls a 'little flu'.

Brazil's health ministry said 146,863 people were currently having treatment for Covid-19, while 106,794 people have recovered from the disease.

The latest death toll is the first time that more than 1,000 deaths have been added in a day.

The ministry said many of the 1,179 new deaths did not occur yesterday and were only being registered now because of delays in confirming the cause of death.

The state of Sao Paulo accounts for 65,995 of the total cases while the Rio de Janeiro region has suffered 27,805, according to official figures.

Sao Paulo has seen 5,147 deaths, with 3,079 fatalities confirmed in Rio de Janeiro, the health ministry says.
Hospitals are already close to the breaking point in some areas, including Sao Paulo, Rio de Janeiro and the northwestern state of Amazonas.

About 13 million Brazilians live in shanty town 'favelas,' where hygiene recommendations and physical distancing are near impossible to follow.

Bolsonaro has been a bitter opponent of lockdown measures, but most of the country's 27 state governors have ignored him and imposed their own.
Brazil, (Daily Mail),
20 May 2020