---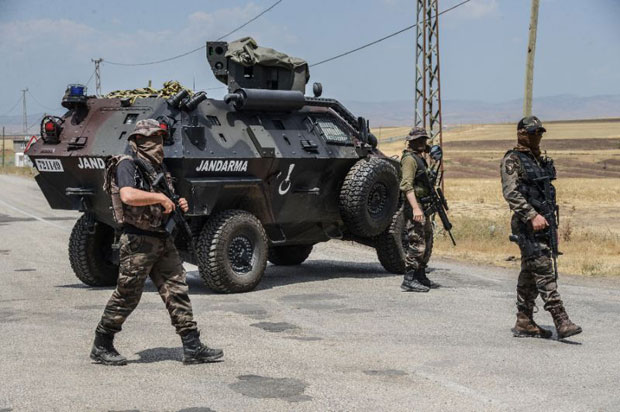 DIYARBAKIR AFP April11, 2017- An explosion which shook police headquarters in the southeastern Turkish city of Diyarbakir on Tuesday morning was an accident which occurred during repair work, the interior minister said.
Interior Minister Suleyman Soylu said no external forces had been involved in the incident in the restive majority Kurdish city which happened during repair work on armoured vehicles at police headquarters.
He said one person was seriously hurt while another was trapped under rubble.
The blast, which could be heard in several areas across the city added to security jitters just days ahead of a key referendum expanding President Recep Tayyip Erdogan's powers.
Grey smoke rose from the area as ambulances rushed to the scene, with medics saying at least five people were hurt.