---
REUTERS, 04th AUGUST, 2017 - A U.S. Senate committee approved a bill on Thursday that would cut off $300 million in annual U.S. aid to the Palestinian Authority unless it stops making what lawmakers described as payments that reward violent crimes.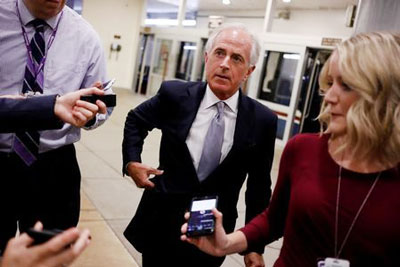 The Senate Foreign Relations Committee voted 17-4 for the measure, known as the Taylor Force Act, after a 29-year-old American military veteran who was fatally stabbed by a Palestinian while visiting Israel last year.

The bill, which must be approved by the full Senate and House of Representatives before becoming law, is intended to stop the Palestinian Authority from paying the stipends, which can reach $3,500 per month.

Force's attacker was killed by Israeli police, but his killer's family receives such a monthly payment.