---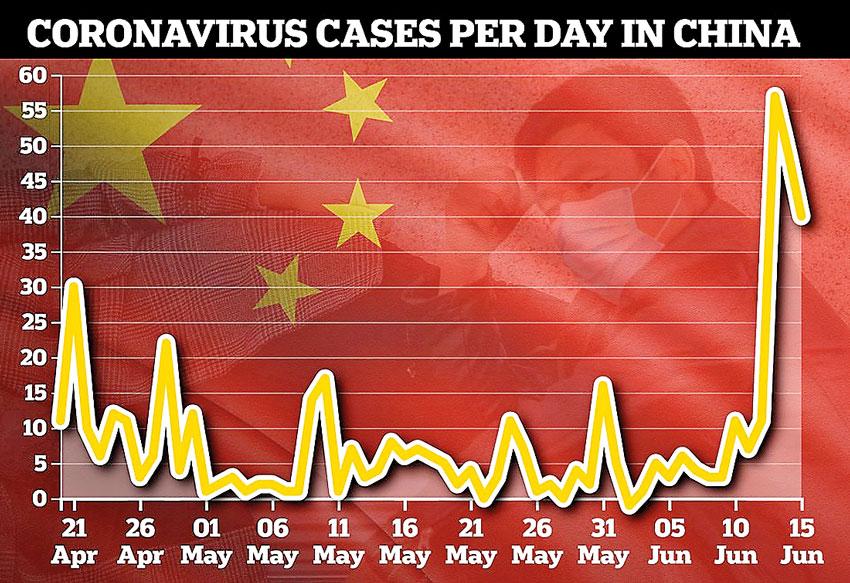 REUTERS, 17TH JUNE, 2020- China's capital cancelled scores of flights, shut schools and blocked off some neighbourhoods as it ramped up efforts to contain a coronavirus outbreak that has fanned fears of wider contagion.

Many in Beijing have had their daily lives upended by the resurgence of the disease over the past six days, with some fearing the entire city is headed for a lockdown as new cases rise.

Health officials reported 31 new infections for June 16, taking cumulative cases since Thursday to 137 in the city's worst resurgence in four months, with 356,000 people tested since Sunday.

The Xinfadi market to which the new outbreak has been traced was the capital's largest trading centre for farm produce, with high levels of product traffic and clusters of people, said Pang Xinghuo, a senior disease control official.

"The risk of the outbreak spreading is huge and controlling it is difficult," she told a news conference. "(We) can't rule out the possibility the number of cases will persist for a period of time."

Although roads and highways in Beijing were still open and companies and factories had not been told to halt work, authorities stepped up movement control measures on Wednesday. About 60% of scheduled flights at the Beijing Capital International Airport had been cancelled or were likely to be by 1000 GMT, aviation data tracker Variflight showed, as were about half the flights at Daxing, the city's other major airport.

Most of the affected flights were domestic. State media said train passengers also got ticket refunds, an apparent bid to discourage travel.