---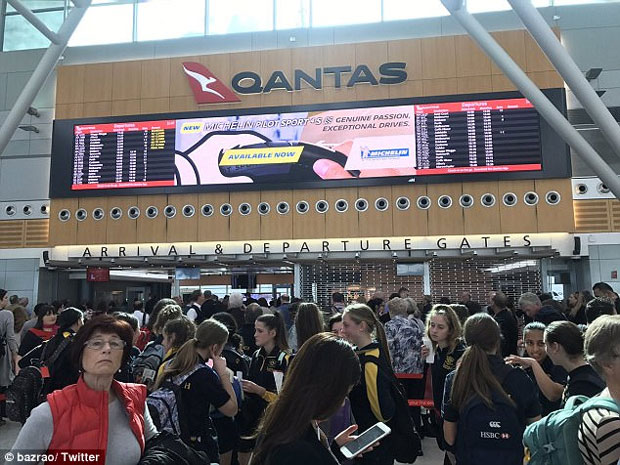 Australia has foiled an Islamist-inspired "terrorist plot" to bring down an airplane with an improvised explosive, authorities said Sunday, after four people were arrested in raids across Sydney.

Prime Minister Malcolm Turnbull said the plot appeared to be "elaborate" rather than planned by a lone wolf, as security was beefed up at major domestic and international airports across the nation.
"I can report that last night there has been a major joint counter-terrorism operation to disrupt a terrorist plot to bring down an airplane," Turnbull told reporters. Authorities believed they planned to smuggle the device onto a plane to blow it up, the ABC added.

Four men were arrested Saturday after armed police stormed homes in at least four neighbourhoods. Names and ages of suspects have not been released and they have not been charged by police.
The Seven Network reported 40 riot squad officers moved on a terraced house in the inner city suburb of Surry Hills, as TV footage showed a man with a bandage on his head being led away by authorities, draped in a blanket. Sections of surrounding roads remained cordoned off on Sunday as forensic officers and investigators wrapped up and removed items from the house.

Airline passengers have meanwhile been asked to arrive at least two hours early for domestic flights and three hours for international routes, and to limit their baggage.

Turnbull said the national terror alert level, which was raised in September 2014 would
remain probable.
- SYDNEY, AFP
July 30, 2017