---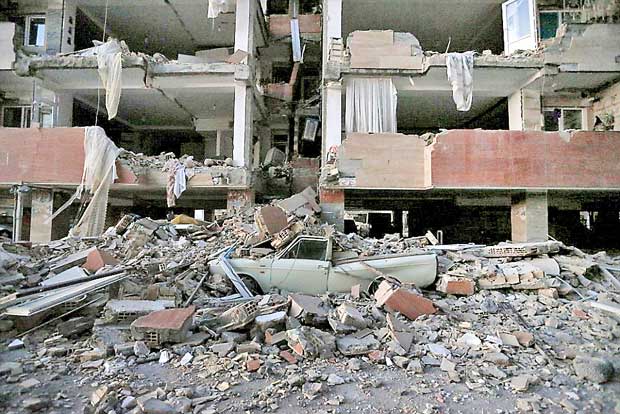 At least 400 people have been killed and more than 6,000 are injured after a 7.3 magnitude earthquake hit the Iraq-Iran border.

The quake hit 19 miles southwest of Halabja in Iraqi Kurdistan at around 9.20pm on Sunday, when many people would have been at home. More than 100 aftershocks followed.

Iran gave a provisional toll of more than 400 dead, with six further deaths reported on the Iraq side of the border. Tremors were felt as far west as the Mediterranean coast.

The earthquake hit several western provinces of Iran but the hardest hit province was Kermanshah, which has announced three days of mourning. More than 236 of the victims were in Sarpol-e Zahab county in Kermanshah province, 10 miles from the Iraq border. Footage and images from the region show people fleeing their homes into the night and others grieving the deaths of their loved ones. Residents as far away as Baghdad, 200 miles from the epicentre, said the quake was so powerful, buildings were 'dancing in the air'. Iran's emergency services chief Pir Hossein Koolivand said it was 'difficult to send rescue teams to the villages because the roads have been cut off... there have been landslides'.

The official IRNA news agency said 30 Red Cross teams had been sent to the quake zone, parts of which had experienced power cuts.
(Daily Mail), 13
November 2017 -