---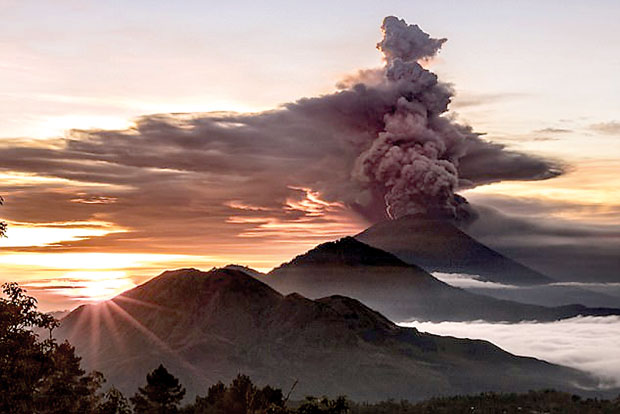 Bali, (Daily Mail), 27 November 2017 - Around 50,000 travellers are stranded in Bali after the ash cloud from Mount Agung forced authorities to close Denpasar International Airport.

All flights were cancelled at 7am local time on Monday and the airport will remain closed until further notice. There had been fears the situation would worsen overnight and the airport had prepared for the worst.

'Once the airports find volcanic ash trace, we'll close down the airport for flights,' the chief of the airport told the ABC on Sunday.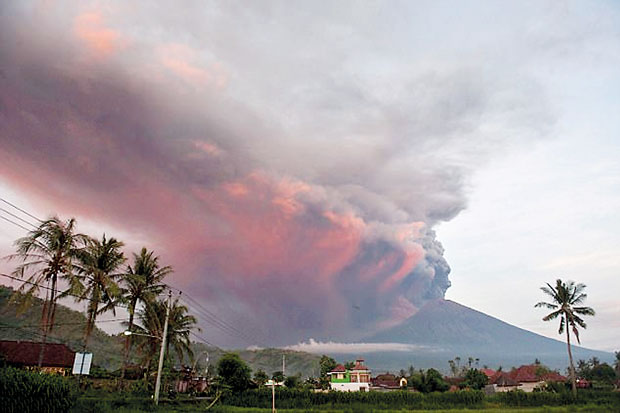 Authorities raised the volcano alert to the highest level on Monday and ordered people within 10km of the mountain to evacuate amid fears of a major eruption.Magma has now reached the surface of the volcano, which threatens to produce a 'strong, explosive eruption,' authorities warned.

'The activity of Mount Agung has entered the magmatic eruption phase,' an Indonesian official said on Sunday. 'It is still spewing ash at the moment but we need to monitor and be cautious over the possibility of a strong, explosive eruption.' Mt Agung erupted on Saturday evening and three times on Sunday.