---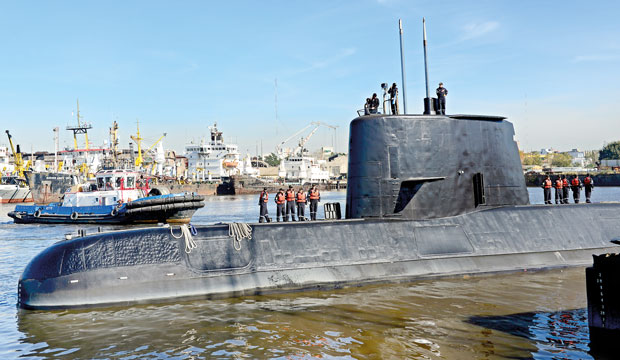 BUENOS AIRES AFP Dec1, 2017- Argentina's navy on Thursday formally ended its search for survivors from the San Juan submarine, two weeks after the vessel went missing in the South Atlantic with 44 crew aboard.

Among the ARA San Juan's crew was Argentina's first female navy submariner: Eliana Krawczyk, 35.
The navy has shifted its mission from rescue to recovery, spokesman Enrique Balbi told reporters.
In its final communication, the submarine reported it had overcome a mechanical breakdown that resulted from a short circuit due to the entry of water via the vessel's snorkel.

Three hours later, a noise similar to an explosion was recorded 48 kilometres from where the crew had given its last report.

The position was in line with the path the submarine would have taken to reach its base in Mar del Plata as planned, the navy has said.

The navy's final contact with the ARA San Juan, came on November 15, when it was sailing in the South Atlantic 450 kilometres (280 miles) from the coast.