---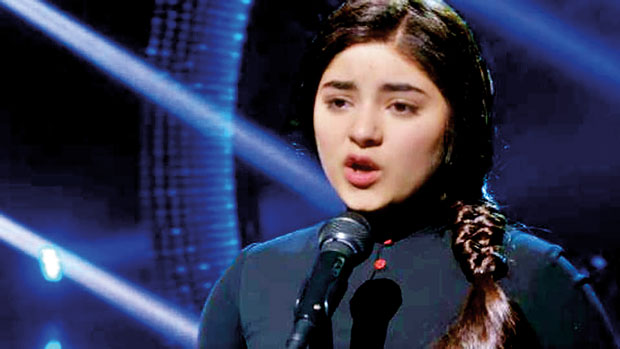 New Delhi, (Hindustan Times), Dec 10, 2017 - Actress Zaira Wasim alleged she was molested by a co-passenger on board a Vistara Delhi-Mumbai flight, and shared her ordeal on social network.
Taking to Instagram on Saturday night, the Dangal-fame teenager was visibly shaken in her video post in which she narrated what happened.

"So, I was in a flight travelling from Delhi to Mumbai today and right behind me one middle-aged man who made my two-hour journey miserable. I tried to record it on phone to understand it better because the cabin lights were dimmed, I failed to get it...

She said she received no help from the cabin crew when she alerted them.

The 17-year-old National Award winner, however, managed to take a photo of the man's foot on her arm rest.

"This is not done, I am disturbed. Is this how you're going to take care of girls?" Wasim said as she broke down in the video.

"Who is going to help us girls? If we don't help ourselves, nobody will come ahead,"
she added.