---
At least 200 people have been killed at a nuclear test site in North Korea after a tunnel collapsed, according to an unverified Japanese media report.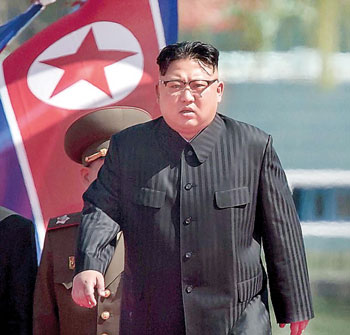 The collapse is said to have taken place during the construction of a new underground facility at the Punggye-ri site in northeastern North Korea on October 10, the report says.

But there has been no official confirmation of the claims, apparently made by an unnamed North Korean 'source'.

According to Japan's TV Asahi, up to 100 people had been trapped in the tunnel and a further collapse happened during attempts to rescue them, raising the death toll to at least 200.The network claimed the incident was the result of the weakening of the ground surrounding the site in the wake of North Korea's sixth nuclear test which was carried out at the same site.

It comes a day after Seoul warned that one more North Korean nuclear detonation could destroy its mountain test site and trigger a radiation leak.

South Korea says any future nuclear test by Kim Jong-un risks collapsing the location set aside for launching missiles.
-DAILY MAIL