---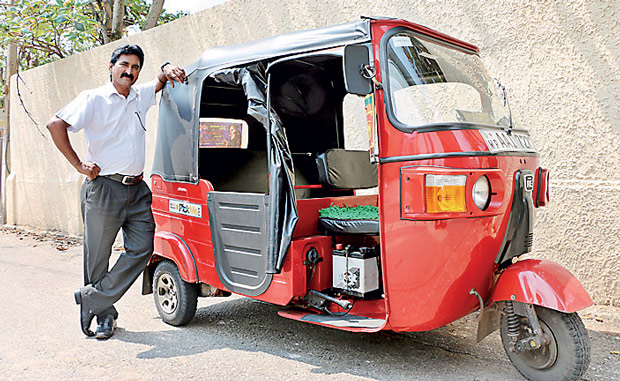 PickMe is a GPS and GIS based software that provides solutions to most of the pressing problems in the local taxi industry while maintaining a special focus on empowering the lives of the local taxi drivers.

The quality of life of taxi drivers in Sri Lanka is quite poor, the job has little respect from the public and the drivers' lack of proper education, low literacy and poor finance management skills (among other reasons) contribute to the latter.

The drivers themselves feel oppressed and cheated on, because of this most of them transfer that negative energy to their services, oppressing and cheating the customer… in that way they allow themselves to be consumed by a vicious cycle of bad feelings.

Therefore PickMe understands that this problem needs to be taken care of in a holistic manner.

To do so PickMe provides an integrated solution that addresses all stakeholders of the industry 1. The drivers, 2. The passengers, 3. The taxi dispatchers and 4. The taxi fleet owners.

PickMe aims to strengthen the bond and trust between passenger and taxi service and break the vicious cycle of negativity. The PickMe blog is dedicated to this task by making both parties aware of each other's point of view and what difficulties both parties go through.

PickMe believes that most of the drivers in the industry deserve to be identified for their service-bent qualities which are suppressed by the rough-and-tough of the industry itself. Since its launch in March, PickMe has in fact seen its efforts pay off as affiliated drivers change from shorts to trousers and t-shirts to shirts that make their sincere smiles only more visible. PickMe has also seen in this short period of 5 months (March – July) taxi drivers turn in to entrepreneurs approaching PickMe to start their own taxi services.

PickMe approaches the drivers case by case addressing their individual problems and carrying them through the rough waters to better pastures.

One of the most pressing problems seen in the industry is that most of the drivers do not speak English and still a good number of them are illiterate despite Sri Lanka's high ranking in literacy. PickMe is therefore made available in Sinhala and Tamil and is also colour coded for the easy use of all.

Apart from the latter, PickMe helps save fuel, save time, save hassle and gain more hires while building towards an organized and healthy business eco system within the industry.

Future enhancements will include credit card payments and in-app payments that would be directed to a bank account owned by the driver. This was a need PickMe identified to support drivers manage finances while accommodating more passengers by providing a hassle free mode of payment.

In short, PickMe is a high-tech solution made so simple to use that even an illiterate, non-tech-savvy taxi driver becomes comfortable with it after three tries (provided of course).

PickMe also schedules extensive training programmes every week, in which drivers participate to get updated on the latest advancements of the technology, to discuss problems faced in the field, to learn of service etiquette and to address any other issues they may have.

On top of all that PickMe offers 24/7 support via the two support lines dedicated to drivers and passengers.