---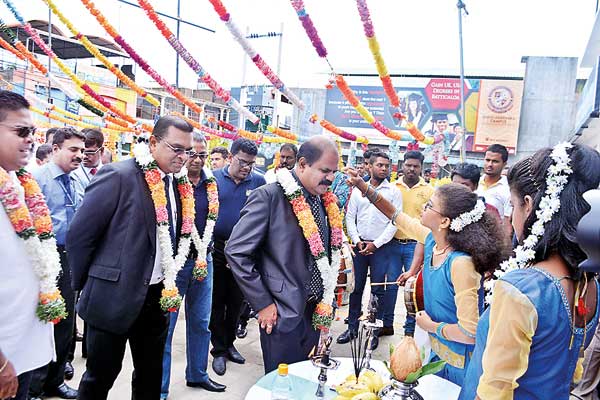 The national mobile service provider Mobitel yesterday opened its state-of-the-art customer care centre on Central Road in Batticaloa.

The high-tech centre is fully equipped with fully-fledged customer care along with the latest 4G LTE technology. The centre also provides customers in the Eastern region the opportunity to experience and enjoy the most up-to-date devices including smartphones, tabs and data devices to deliver the best ICT experience.

The new customer care centre in Batticaloa marks a significant milestone for Mobitel, as it demonstrates its commitment towards adding value to the ICT landscape for the whole of Sri Lanka, including those who have limited access to communication and new technology. Mobitel's latest fully-fledged centre is established exclusively to serve the growing customer base in preferred languages while also giving Mobitel the opportunity to serve these customers one to one and understand the customer requirements in the region accordingly.

Customers would receive the unique opportunity to experience some of the most superior and technologically advanced devices available both in Sri Lanka and worldwide. The customer care centre with all its exceptional features is designed to be on par with any other experience centre in the island. Subsequent to its opening, the Batticaloa customer care centre welcomes customers to visit and enjoy special discounts on selected hands sets and dongles with customised packages available during the month of September.

In addition, the Batticaloa customer care centre is also equipped to offer a diverse portfolio of innovative enterprise solutions that include 'mTicketing', the ticket reservation service for railway ticket and airline ticket purchases, 'mHealth', for better healthcare services, 'mTrack', the reliable GPS tracking solution, 'iCard' the electronic card that ensures the safety and security of school students, 'mReservations', for special hotel reservations, 'Doc Call', for quality healthcare services, 'mTaxi', for speedy trishaw hires, 'mLearning', for a fully-fledged distance learning experience for students and the NFC-based fuel card system for added expediency at filling stations among other services.

The new Batticaloa customer care centre located at No: 39/4, Central Road, Batticaloa is the latest state-of-the-art hot spot expected to deliver both a fun and convenient environment for the Eastern region customers.