---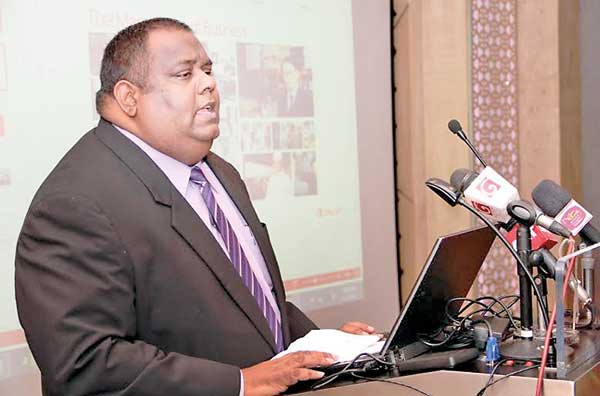 The Hirdaramani group's IT venture H ONE, which is best known for its award-winning cloud practice, recently partnered with software company, Teclever Solutions, to build a 360-degree sales visibility solution, ESB Apps. The partnership builds on H One's strong foundation of cloud-services and expertise in Sri Lanka and its strength as a regional cloud consultant and premier deployment partner.
The flagship solution gives companies a real-time understanding of their sales performance and insight into the effectiveness of their sales and distribution models. Further, it empowers foot soldiers on the ground, from sales reps to installation personnel, with tools to log into sales and service-related activities as they progress and track their targets.
Entitled 'ESB Apps' (Enterprise Service Bus) after the architecture mode for interactive software, the solution allows for drill-down capabilities into primary sales data through ERP integration, up-to-date secondary sales numbers and visibility into the real-time stock situation.
Organisations currently access primary sales data, which provides them with limited visibility into distributor sales and little or no visibility into retail sales. ESB Apps fills this gap by enabling businesses to generate a complete sales picture by capturing missing secondary sales data. The solution's cloud-based model allows sales agents, distributors and dealers to input and access information on-the-go, 24/7. Further, the application can be accessed through any device with an Internet connection. This ensures that businesses always have an accurate understanding of their sales and service delivery status.
H One CEO Samath Fernando said, "This new solution is ideal for the pharmaceutical industry, fast-moving consumer goods (FMCG) companies, a service delivery business or even brewery, bottling or cylinder operations. Any business that has a few or even thousands of stock keeping units (SKUs) and several agents, dealers and distributors in its business ecosystem, can benefit from this solution."
He added, "Sri Lankan companies are already embracing ESB Apps, including one of the nation's biggest agricultural and pharmaceutical players. ESB Apps help them to track daily sales, monitor sales rep targets and analyse customer purchase history."
The system can also be customized to cater to specific business needs. It allows for more sophisticated monitoring and tracking by product type, expiry dates and location. Approval hierarchies and mechanisms can also be customized in line with business requirements.
Speaking about ESB Apps in Sri Lanka and the company's partnership with H One, Teclever CEO Balaji Krishnammagaru said, "With ESB Apps, Teclever has developed and optimized a framework to address systemic issues that businesses face, mostly specific to tracking, monitoring and controlling functions which are intrinsic to business operations."
He further added, "H One has a strong track record as a cloud partner and is backed by the Hirdaramani group – a company with a strong manufacturing, distribution and retail track record. The team brings several years of experience and best practices to the table."
Since its inception in 2008, H One has earned a reputation for empowering clients with the most innovative tech solutions. Recognized as a leading cloud deployment partner and regional consultant, the company has deployed over 25,000 cloud seats in Sri Lanka, Vietnam and Thailand and adopts global best practices including those advocated by the Microsoft Centre of Excellence Team for Office 365. H One has also received Microsoft recognition for extensive testing and research and development (R&D) in cloud solutions.