---
Abishek Sithampalam, the CEO and Co-Founder of retailgenius.com and Co-Founder of findmyfare.com recently delivered the keynote address at the Big Data Analytics Conference, which was held at the University of Kelaniya.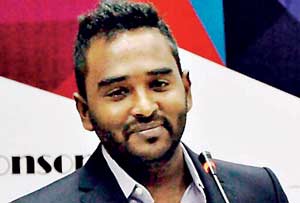 The event was organized by the University's Department of Commerce and Financial Management of the Faculty of Commerce and Management Studies.
The event highlighted the important role that business technology and big data analytics play in helping organizations determine patterns and trends that ultimately help them to capitalize on opportunities and drive sales.

Abishek encouraged the students present at the event to invest in studying business technology as it will provide them with an array of employment options and an exciting career path.

He highlighted the many diverse roles that exist for qualified big data analysts in the e-commerce industry in particular and reiterated the growing need for a dynamic and talented pool of young professionals to take the e-commerce industry forward.

Abishek currently heads retailgenius.com, which is Sri Lanka's first and largest premium online market-place, which connects premium sellers with online shoppers who are in search of high-quality products. He is also involved in the operational management of findmyfare.com, Sri Lanka's largest online travel agency.