---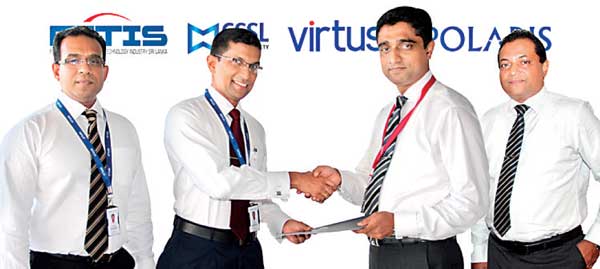 From left: Thushera Kaudawatte – VP Technology, Virtusa, Chandika Mendis – Global Head of Engineering, Virtusa, Dr. Dayan Rajapaksa – President CSSL, ChinthakeWijewicrama – Chairman FITIS
VirtusaPolaris entered into an exclusive agreement with the Computer Society of Sri Lanka (CSSL) and the Federation of Information Technology Industry Sri Lanka (FITIS) to host the CIO forum on Robotics Process Automation (RPA) on the 28th of June 2016. The forum will be titled 'Software Robots - friend or foe? The choice is yours.'

Speakers at the forum will explain the new paradigm shift in IT automation and map out the disruptive applications of RPA in local industry. VirtusaPolaris and the CSSL entered into this agreement to help disseminate knowledge of the latest innovations in the field and assist in the easy adoption of the technology in the local market.

The forum will feature Keith Modder – Chief Operating Officer, VirtusaPolaris; Chandika Mendis – Global Head of Engineering, VirtusaPolaris; Dr. Arul Sivagananathan – Managing Director, Hayleys Industrial Solutions; SreekanthLapala – Head of Transformational Outsourcing Services (ASM, Infra, Techops, RPA), VirtusaPolaris; and ThilakPiyadigama – Chief Operating Officer, Nations Trust bank. It will be moderated by FayazHudah.

Topics discussed at the forum will include, the era of RPA & AI, understanding how RPA & AI can benefit your enterprise, demonstrations of real environments and hands on assessment to identifyhigh value opportunities.