---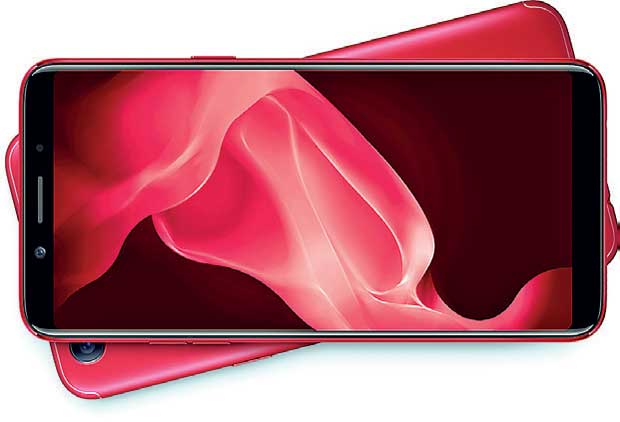 Oppo, the Selfie expert and leader recently unveiled the Oppo F5 6GB after the brand recently launched the Oppo F5.

The Oppo F5 6GB is the first phone in this segment to be priced at Rs.64,990 and comes in a Red Edition - adding more choice to suit the needs of Oppo fans and the youth. Oppo has become one of the most fashion-forward, stylish phones in Sri Lanka and is appreciated by the youth across the country.

On this launch Oppo CEO Bob Li said: "The resounding success we have so far achieved in resonating with Sri Lankan consumers and appealing to their modern sensibilities encouraged us to launch the new range in this country. I am confident that the Sri Lankan youth will respond with equal enthusiasm to the latest features that we are offering with the stylish Oppo F5 6GB."

Oppo F5 6GB has a larger storage and a better processor with 6GB RAM+ 64 GB ROM with a fashionable red appearance. With enough storage, users will have a smoother operation experience and the stylish and fashionable red color will ensure you are at your fashionable best.

The product comes with ground breaking technology which is designed to personalise beautification for subjects on a selfie image. With more than 200 facial recognition spots that reference the image against a global database of human faces to learn facial features, shapes and structures, F5 can distinguish each person's face features from skin tone and type, gender, age and more. The phone sports six-inches FHD+ full screen display, the 18:9 display offering vivid and colourful visuals in a compact body and an extremely narrow frame. This is also the first time a mid-range smartphone is equipped with such clear and vivid full screen display.