---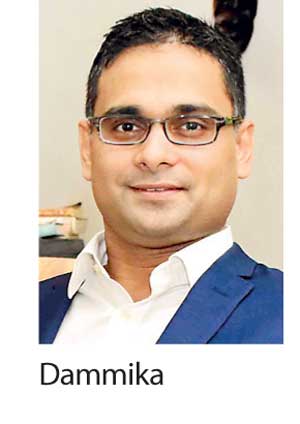 Mitra Innovation Managing Director and Co-founder Dammika Ganegama, recently addressed students of De Mazenod College Kandana at their annual career day.
Ganegama spoke to the students about his schooldays, his early work experiences, strategic career decisions, and his journey towards entrepreneurship. Dammika also shared interesting tips on what to expect after finishing school and how to prepare oneself when embarking on a career.

As Managing Director, and one of the co-founders of Mitra Innovation, a technology innovation company based in the UK, Sri Lanka, and Australia, Ganegama was well placed to share his advice with the students.

Mitra Innovation helps smart entrepreneurs, enterprises and public service organisations to accelerate innovative ideas into amazing global businesses or solutions, through product incubation, digital transformation, and integration services. The company also has expertise in WSO2 technologies and AWS.

Starting from humble beginnings in 2012 with a skeleton staff, one office and two clients. It has now grown to a global organisation with an employee headcount of 180; key clients including Capital Alliance, Ramsay Healthcare and Travis Perkins; and five offices – three in Sri Lanka, an HQ in London, and an additional office in the UK.
"It was an absolute pleasure to address the students at De Mazenod College and talk to them about finishing school and their future careers. It was especially fulfilling to be able to discuss the road to entrepreneurship, and talk about the challenges, and the highs and lows I've faced along the way, and the ultimate goals that can be achieved by becoming an entrepreneur," Ganegama added.