---

Lyca Group of Companies Founder and Chairman Subaskaran Allirajah, Prema Subaskaran, Deputy Chairman Premanathan Sivasamy and officials of the Government of Ukraine, and Lycamobile joined to celebrate the launch of Lycamobile in Ukraine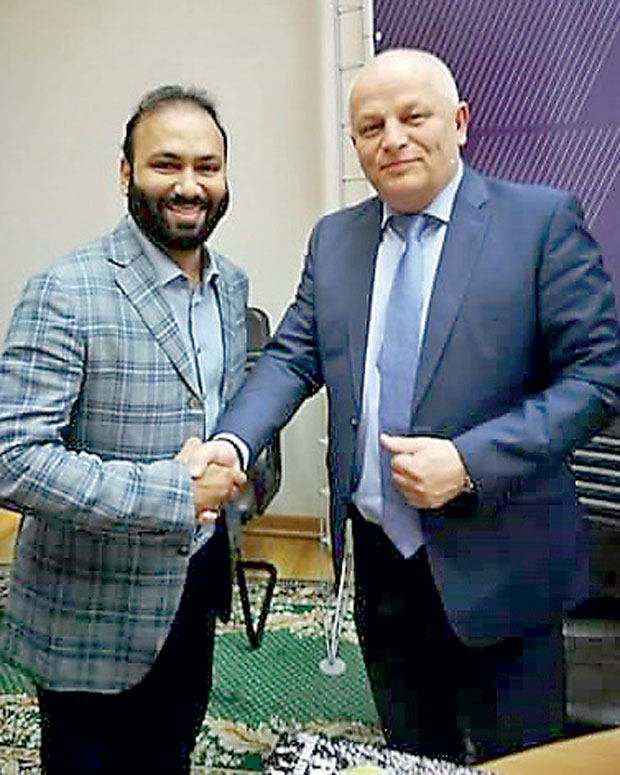 Lyca Group of Companies Founder and Chairman Subaskaran Allirajah and First Vice Prime Minister of Ukraine and Economic Development Minister Stepan Kubiv
Lycamobile, the world's largest mobile virtual network operator (MVNO), announced that it has launched its services in Ukraine, in partnership with national telecom operator Ukrtelecom and its mobile vehicle 3Mob.

This development is another step towards expanding Lycamobile's global network presence to 22 countries worldwide and extending its reach in Eastern Europe, following the successful launch of Lycamobile Macedonia last year.

Ukraine has one of the most developed telecommunications markets in the region, with approximately 144 mobile subscriptions per 100 people, meaning many of the country's 42.5 million population have more than one mobile SIM. With millions of Ukrainians living abroad, this launch will offer customers the opportunity to take advantage of Lycamobile's low-cost service to keep in touch with friends and family and connect with their loved ones around the world and at home. Lycamobile's domestic product offering will prove highly competitive, providing Ukrainians with value for money bundles offering high amounts of calls, texts and data.

On launch, customers in Ukraine will have access to 3Mob's extensive national coverage map which will be combined with Lycamobile's unbeatable low costs. Lycamobile is offering unlimited free Lyca to Lyca calls to all countries it operates in with a top-up of 100UAH (and 100 mins with a top-up of 25UAH) – it is the only operator with such an offer. With a large number of Ukrainians living abroad in countries such as Romania, Poland and the US, this offering will make it easier for those who are far apart to feel closer together. Customers will also be able to enjoy access to Lycamobile's low-cost bundles, one of which includes 16GB data, 300 minutes, 300 texts and 300 Lyca to Lyca minutes for 130UAH.

Lyca Group Chairman, Allirajah Subaskaran, commented: "We are delighted to have launched in Ukraine and to partner with Ukrtelecom and 3Mob to expand our product offering to the region. Our incredibly competitive products will allow Ukrainians to connect with their family and friends both at home and abroad, as shown by our unlimited free Lyca to Lyca calls offer. As one of the most important markets in Eastern Europe, we look forward to helping Ukraine's growing and active customer base to connect with their loved ones both at home and abroad."