---
The Lanka Network Operators Group (LKNOG) was launched on Friday 20th October at the Galle Face Hotel, Colombo with the participation of over 100 network operations professionals representing Internet Service Providers (ISPs), telecommunication service providers, universities, public and private sector organizations attending the
inaugural conference.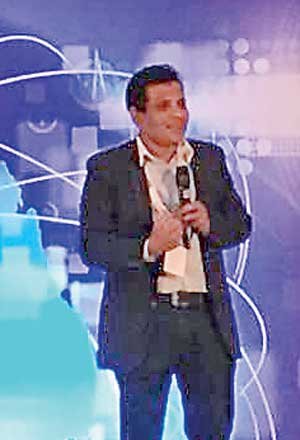 The community based initiative was spearheaded by a team of enthusiastic industry professionals from Sri Lanka who are highly recognized and actively involved in contributing to numerous network operator groups in the world.

Welcoming the delegates LKNOG President/Founder Champika Wijayatunga said that the primary objective of LKNOG is aimed at bringing together the network operators and networking professionals in Sri Lanka in terms of enhancing and coordinating educational, knowledge sharing and cooperation activities in the network operations space. The LKNOG community will provide a platform to discuss operational issues and technologies that interests network operators in Sri Lanka, and also unearth local talent and resource personnel who will be keen to contribute towards capacity building and knowledge sharing at large.

Wijayatunga also added: "In addition to establishing a platform for education and capacity building, the formation of the LKNOG will create a platform and forum for networking with like minded community based non-commercial entities in the region and in the world such as South Asian Network Operators Group (SANOG), Asia Pacific Regional Conference on Operational Technologies (APRICOT), North American Network Operators Group (NANOG) and the inauguration of the LKNOG will enable the network operational community in Sri Lanka to collaborate and discuss about newer technologies and operational best practices that would benefit the entire community. LKNOG will open a window to enhance collaboration with like-minded communities and personnel globally as well.

The inaugural LKNOG conference comprised of a comprehensive program covering a range of topics and discussions. The keynote speakers of the conference were Professor Gihan Dias from University of Moratuwa and Lanka Communications Services (LankaCom) Chief Executive Officer and Managing Director Rohith Udalagama. Prof. Dias highlighted the importance of securing operator and customer networks and Udalagama spoke about the evolution of commercial internet in Sri Lanka. Following the keynote speakers Asela Galappattige from Sri Lanka Telecom (SLT) spoke about an IPv6 deployment case study, Champika Wijayatunga representing the global multi-stakeholder body ICANN (Internet Corporation for Assigned Names and Numbers) spoke about Domain Name System (DNS) Security, Harsha Wijayawardhana representing University of Colombo School of Computing (UCSC) spoke about Internationalized Domain Names (IDNs), Thilina Pathirana from Lanka Education and Research Network (LEARN) covered Network Monitoring and Measurements, Srimal Rajapaksha (D-Tech Ltd) spoke about Internet of Things (IoT), Pubudu Jayasinghe from Asia Pacific Network Information Centre (APNIC) spoke about Number Resources and Thushara Jayawardana (SLT) covered Next Generation Wireless Technologies.

Another highlight of the event was the panel discussion on Cloud Technology where there were a lot of interactive discussions on areas such as cloud adoption in today's Data Centers, challenges with network automation in private cloud, open source virtualisation technology, security, scalability and application performance. The panel discussion was moderated by Subhash Chandra Bowse from Just In Time Technologies and the panel consisted of Dr. Nimal Ratnayake from University of Peradeniya, Wellington Perera from Microsoft APAC, Muhammed Musthalie from Mobitel and Data Centre consultant Tharindu Meepegama.

The conference was supported by ParaQum Technologies (Principal Sponsor), Lanka Education and Research Network (Supporting Partner), Asia Pacific Network Information Centre (APNIC), Internet Corporation for Assigned Names and Numbers (ICANN), .LK Domain Registry, Sri Lanka Telecom, Peo TV and Internet Society Sri Lanka Chapter.

The inaugural LKNOG conference ended with a very positive note with acknowledgments to its organizing committee, LKNOG President Champika Wijayatunga, Vice Presidents Rajeewa Abeygunarathna and Sagarika Wickramasekera, Secretary Maheeshwara Kirindigoda, Treasurer Thilina Pathirana, Activity Coordinator Ziyam Abdeen, Ex-Co Asela Galappattige, Pubudu Jayasinghe and Srimal Rajapakse.