---
Grade 5 Mobile App is released for students who are planning to sit for Grade 5 Scholarship Exam.
A very special online (internet) product is being launched to improve the knowledge of the students who are planning to sit for the Scholarship Exam there
Android devices users (mobile devices) could download this App via Google Playstore for free. Laptops and desktop computers users could try it out in www.grade5.lk website free-
of-charge.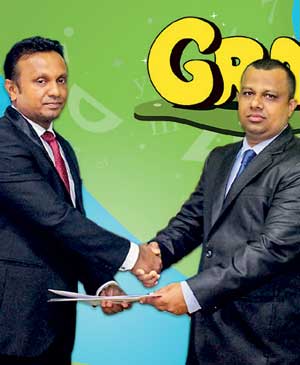 The model papers available in the Grade 5 App and website are prepared by well experienced and qualified panel of teachers covering the entire syllabus for the Grade 5 Scholarship Examination. The students can use this very easily with fun while improving their knowledge.
The specialty of this product is that the student's knowledge level on each category could be analysed based on the syllabus; and it will highlight the areas needed to
be improved.
There are case studies available for further guidance in the Lessons section in the Grade 5 App and website.
My Site IT Solutions (Pvt) Ltd launched the Grade5 product line with the technical support provided by Crowderia Pvt Ltd.