---

Eimsky Business Solutions (Pvt.) Ltd emerged victorious at the recently held National Best Quality ICT Awards (NBQSA) 2017 with its Smart Office Suite being titled the 'Most Innovative and Best Solution in Cloud Computing Application'.

Additionally, the product also won a Silver award in the category including an overall Bronze award. The suite Eimsky Smart Office Solution also got nominated for the Asia Pacific ICT Alliance awards 2017.

Eimsky Business Solutions empowers businesses with revolutionary cutting-edge IoT solutions to bring real-time visibility into its enterprise.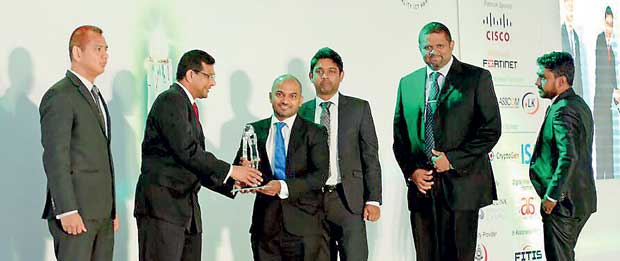 The company with its recent acquisition by Omobio, offers a state-of-the-art platform for Internet of Things (IoT) with fully configurable software solutions with advanced analytics, RFID hardware platform enabling end-to-end business intelligence and data visibility across multiple industries.

The next generation Smart Office Suite Solution comprises of modules which bring digital smartness to everyday life; smart locker system (cloud based locker management), intelligent hot desking solution , cashless smart cafeteria system, highly efficient RFID/NFC (hybrid) based attendance and visitor management system, NFC based smart kiosk system, automated car parking system, innovative employee and visitor tracking and monitoring system, active RFID based customer loyalty management system and more.

Eimsky Business Solutions (Pvt.) Ltd CEO and Founder Viranga Kekulawala, commenting on this achievement said: "We are proud to be recognised as one of the best in the next-gen tech industry among many other organisations that competed in this prestigious annual awards ceremony. This showcases our passion, drive, and talent in innovative technology solutions and ability to compete in diversified industries and international markets."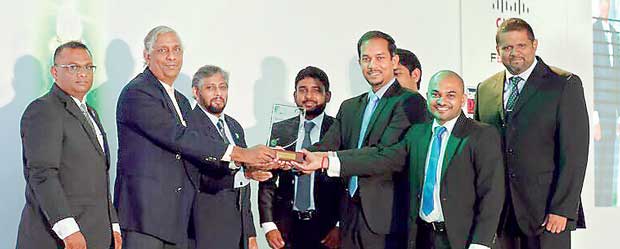 Kekulawala is the brain-child and strategist behind the company. Founded in 2010, Eimsky Business Solutions has today been able to expand its customer base to several other regions within a very short period of time. Working together with internationally recognized business partners, the company specializes in smart office solutions, HawkEye360 for apparel industry, next generation asset tracking solutions, smart laundry tracking solution, active UHF RFID tracking solutions, cloud based IOT solutions, barcode solutions amongst many other also including many value added services technologies to maximize revenues.