---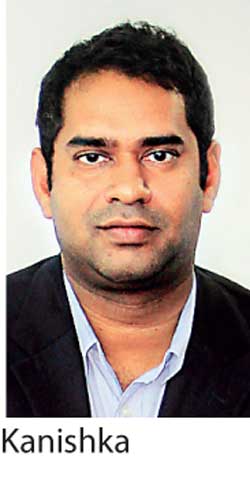 The payment ecosystem has been evolving rapidly in the last few years with the surging shift towards digital payment options.

This continuous growth in the entire global payments ecosystem has led to entrepreneurs and startups inventing new and innovative mechanisms to improve the way we move money in society.

Among the rising trends of the future of payments, digital wallets can be seen as the leading trend globally. DirectPay is a pioneer in building the digital payment ecosystem in Sri Lanka, working the required infrastructure with some of the leading local banks in the country.

Cashless is the future: Kanishka Weeramunda Founder and Chief Executive of DirectPay said, "With the exponential growth of mobile payment transactions and the never-ending consumer hunger for online shopping, e-Commerce companies around the world are benefiting from Digital Payment mechanisms.

In Sri Lanka, e-commerce giants like Takas, Wow and MogoSuper are offering digital payment options as the primary methods of making payments. Fashion stores on the outskirts of Colombo are going online to reach new customers beyond their city limits. 'Molly Boulevard', a fashion store in Negombo made a visible difference in online sales compared to walk-in sales due to the availability of digital payment options.
This shows that consumer's today need a payment platform that is secure and simple to use and that going cashless has become a preferred choice more than a convenience for many."

What's beyond: He further elaborated "According to leading analyst reports mobile wallets could be the most significant transformation in payments processing with research indicating that in-store mobile payment volumes are expected to grow from US$75 billion to US$503 billion in 2020 worldwide. Retailers are especially excited about it as they offer valuable insights about customer transactions and other useful data that can be used to enhance consumer experiences. The accuracy and speed of mobile payments help increase foot traffic in stores, in turn generating more sales."

Weeramunda also emphasized "For millennials, whose prominence is increasing in the marketplace, digital payments have become common place. Therefore, it's now on industry leaders to create action plans that keep up with the demands of the millennial purchaser. This doesn't mean thinking a couple of years out, but rather decades. "Hence shopping trends are all pointing to m-commerce (mobile commerce) as the future wave for next-generation shoppers. However, mobile payments are just one aspect of the broader payments ecosystem. To empower future commerce needs, we need more innovative digital payment methods that will cater to the massive global demand."

Contributing to the country's digital payment ecosystem: Within this dynamic ecosystem, DirectPay's long-term vision is to empower local industries and consumers with the opportunity to embrace a cashless and sustainable economy and to exercise their purchasing power with greater ease'.

The company was appointed to facilitate the eLocal government service payments launched early this year that has revolutionized the payment landscape in the public sector. They are also making waves in the SME retail space as well as with leading retailers in the country including international franchise outlets.

Weeramunda said, "We are quietly optimistic of making the best of Sri Lanka's growing mobile internet population to make them become savvy at digital payments." "Going digital however cannot be a success, until rural parts of the country become active participants. This is why DirectPay is also approaching and concentrating on rural segments of the retail industry and making them understand the value, convenience and cost effectiveness of digital payment models. We are more than happy to be a key player to help the country convert both retailers and consumers to consider digital payments as a preferred mode of transaction." "Emerging payment technologies are disruptive, but it fuels innovation and innovation drives advantage . With the number of mobile internet users in the country waiting to be snapped up, it is time for Sri Lanka to be in sync with the global marketplace by creating mobile-friendly payments that deliver a simple, secure experience which will convert and foster long-term loyalty amongst shoppers," concluded Weeramunda.