---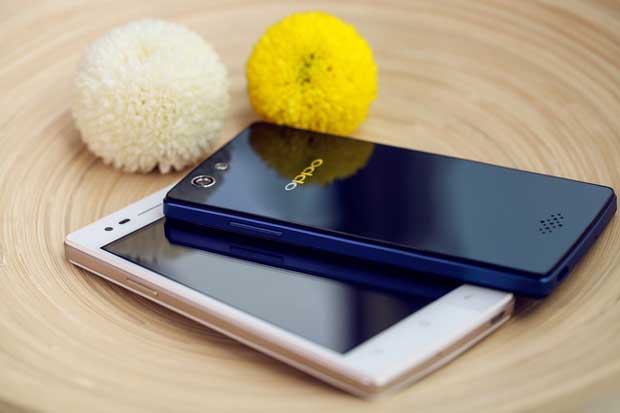 Many would argue that the Sri Lankan mobile phone market and even that of the world revolves primarily around Samsung and Apple, with both brands tussling for the most discussion and greater ownership.

However, stepping into the spotlight (though perhaps a more apt phrase would be crashing the stage) is a brand whose name is unfamiliar to most Sri Lankan eyes and ears. And this brand is OPPO.

OPPO is an electronics company that is growing in almost startling leaps and bounds each year. Their strength is innovation. OPPO is responsible for some of the most stunning, unique smartphones of the recent past. Just last year, the OPPO Find 7 was released to rave reviews and achieved global popularity for its high resolution screen and next-level performance capabilities. Their latest release, the R7 Series, currently has the industry a buzz. In fact, since first expanding to Thailand in 2010, the company has continued to spread rapidly across the globe – to over 20 different countries as of this year. And now OPPO wants to take Sri Lanka along for the ride.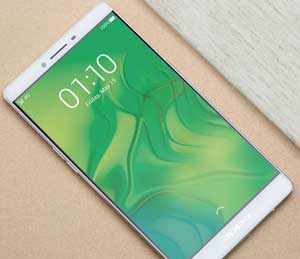 Reason for success
Upon viewing their phones, the reason for their immense success seems obvious – beautiful, high quality products that are exquisite and customizable. OPPO's brand philosophy is encapsulated in the phrase "the art of technology", and they work closely with their customers' feedback to engineer phones that stand out in terms of both visual appeal and impressive functionality. Their relationship with their customers is another reason for their success. OPPO understands how capturing and sharing day to day life has become an important part of most people's days – especially amongst youth. OPPO realizes the desire to perfectly capture the world around oneself – and strives to fulfil that need with ease and promptness.

The OPPO Neo 5 combines sleek looks (with a slim, seamless, metallic body) and the perfect choice at an affordable price. Its 8MP camera has a rear-illuminated sensor and a large F/2.2 aperture, making it more photosensitive with a higher resolution, blocking infrared light effectively to produce high quality images. Combined with features such as Double Exposure and Panorama on OPPO Pure Image 2.0+ platform, the OPPO Neo 5 ensures it has all your photography requirements covered. In addition, the Pure Image 2.0+ system is also packed with Beautify (which helps subtly enhance photos without compromising their believability – think Photoshop simplified if you will) and a range of other customizable features, meaning fun and versatility for all your photography needs.


Latest release
Their newest release, which will coincide with OPPO's official launch in Sri Lanka, is the R7 Series. With a 2.5D touch screen, the OPPO R7 Series also sports a metal unibody undergoing 48 polishing processes to retain the original metallic flavour as well as a curvy and lustrous charm, thus delivering a peerless feel in the hand. A unique Flash Shot system fitted on the OPPO R7 Series allows for speedy initiation, fast focus and stable imaging, enabling ordinary users to quickly take crystal clear photos, no matter what situation.

Get more attuned to the latest series and for further details, you could log on to official OPPO Sri Lanka website: http://www.oppo.com/lk or official OPPO Sri Lanka Facebook page: www.facebook.com/opposrilanka.