---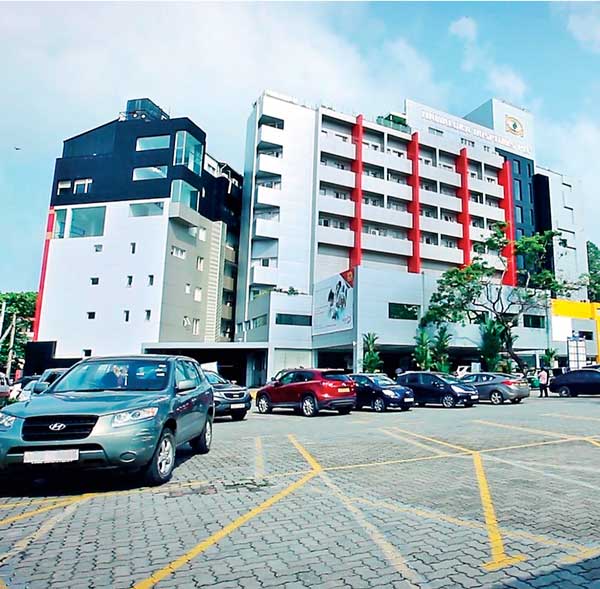 Nawaoloka Hospitals underscored the need to adopt comprehensive care, advanced diagnostic facilities and personalized counselling to address the growing national need to take the fight against Cancer to the next level.

In this context, Nawaloka Cancer Centre brings together a team of skilled and experienced physicians, surgeons, laboratory and nursing staff along with cutting-edge facilities to provide ample care under one roof.

Dr Sanjay De Mel, Specialist Haematologist, Nawaloka Hospitals said, "Approximately the number of new cases of cancer per annum alternate between 200 to 300 per year in Sri Lanka. We need to constantly explore fresh approaches to provide optimal care while relying heavily on our expertise. Accordingly, we have combined our haematology and oncology teams to form a strong base of experts that can incorporate emerging trends in the field with decades of experience to our clinical practice."
According available data published by the National Cancer Control Programme of Sri Lanka, the lifetime risk of developing any type of cancer (calculated for 0-74) in Sri Lanka's general population was one in every ten persons for both men and women while one in every 40 women runs the risk of developing breast cancer during their lifetime. One in every 42 males runs the risk of developing cancer of the lip, oral cavity or the pharynx.
The benchmark for best possible care for cancer patients require a multi-disciplinary team that works together to provide a combination of surgery, chemotherapy, radiation therapy and individual counselling. Generally, cancer treatment depends on the type and the stage of the cancer, estimated side effects and the patient's medical history. The whole team needs to work together to ensure the best outcome for the patient. Nawaloka Cancer centre provides regular specialized training to all its staff including the laboratory and nursing staff to maintain a high quality of service at all times.
Nawaloka Cancer Centre provides cancer care using a multi-disciplinary approach with its state-of-the-art chemotherapy unit and modern diagnostic methods which includes up to date radiology techniques and new laboratory diagnostic methods.

"It is important to provide compassionate care alongside clinical treatment. We are careful to take this aspect too into consideration when we decide on treatment regimes for our patients," commented Dr Dehan Gunasekera, Consultant in Medical and Radiation Oncology.
In addition to clinical treatment, Nawaloka Cancer Centre offers counselling to each and every patient to provide them with a set of tools to cope with their illness and ease the way towards recovery.
In conclusion both Dr. De Mel and Dr Gunasekera pointed out that in the near future Nawaloka Cancer Centre plans to upgrade their diagnostic facilities further.