---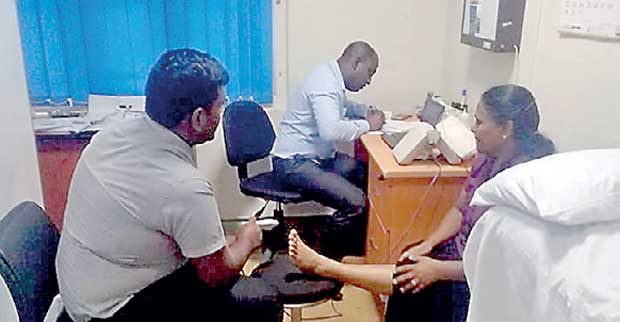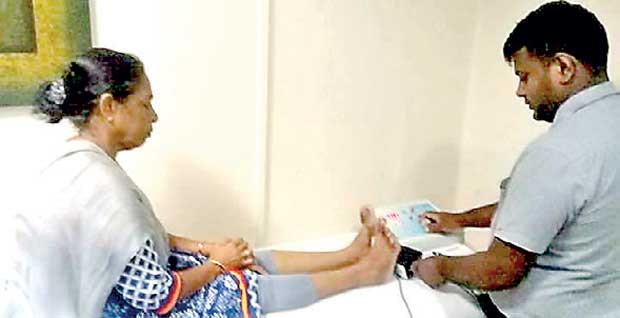 Leading primary healthcare facility, Healthy Life Clinic, together with the global natural healthcare specialists, Natures Only, hosted an osteoporosis awareness campaign recently at the premises of Healthy Life Clinic in Colombo 3.
The well-attended seminar drew a crowd of not only members of Healthy Life but members of the public eager to gain knowledge and education on osteoporosis and bone health and its importance to overall health of an individual, in preventing the onset of brittle bones and fractures.
The programme focussed on screening the participants for osteoporosis through a questionnaire and then a bone density check. Each participant then had an opportunity to meet and discuss their risk of osteoporosis, their test results and methods of early detection, active prevention and management of osteoporosis with Healthy Life Clinic Medical Officer Dr. Monisha Richards.
Dr. Richards explained the bone loss process and how to prevent further loss through a diet rich in calcium and Vitamin D plus exercise tips. The participants were then referred to a consultant endocrinologist for further management, if tested positive.
Healthy Life Clinic Consultant Physician Diabetologist and founder Dr. Kayathri Periasamy explained the facts of osteoporosis. "Osteoporosis can be present without any symptoms for decades because osteoporosis often doesn't cause symptoms until the bone breaks (fractures). Therefore, patients may not be aware of the condition until they suffer a painful fracture."
"The symptoms of osteoporosis in men are similar to the symptoms in women and both men and women are prone to the condition, although incidence of osteoporosis in women is much higher," Dr. Kayathri said.
The numbers are alarming, stated Dr. Kayathri.
"Studies in Sri Lanka have shown that 61.5 percent of women over 50 years are diagnosed with osteoporosis, while among men over 50 years, the statistic is 5 percent. So this is rather common although not detected early enough."
"Sri Lankan population is an ageing one and currently 17.1 percent of the population is over 60 years of age. This figure is expected to rise to almost 28 percent by 2050," cautioned Dr. Kayathri.
"So osteoporosis and its main complication of hip and spine fracture will rise considerably."
In medical terms, Osteoporosis is a condition characterized by a decrease in the density of bone, which drastically decreases its strength, resulting in fragile bones. The disorder leads to abnormally porous bone that is compressible, like a sponge, weakening the bone and resulting in easy fracturing.