---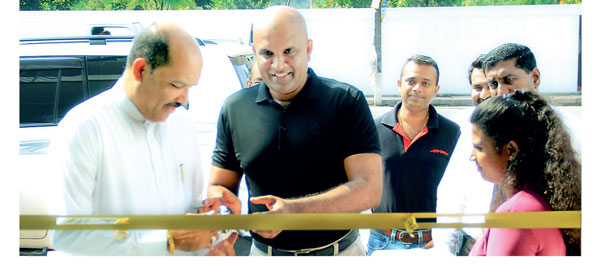 The new showroom opened by Skills Development State Minister Palitha Range Bandara
Eser Fitness, a revolutionary brand in the market of body building and fitness equipment has opened their super showroom which houses high-quality machines under one roof.
Situated at Koswatte on Kaduwela road, Eser Super showroom is easily accessible via Southern highway and other main roads.

You can buy standard fitness equipment manufactured by internationally-acclaimed American, European and Asian brands such as Adidas, Body Solid, True Fitness, Life Span and Spirit Fitness from Eser Fitness with a warranty.
Networked island-wide, Eser Fitness is dedicated to provide post-sale services and spare parts. There is a warranty in the range of 1-5 years for each exercise machine. "Eser Fitness is a bright light to the rapidly growing locality of Koswatte.

Eser Fitness sells equipment from easy-prices to high-end quality that is needed by the gymnasiums. Our products are treadmills, home gym, weight lifting bench, cross trainers, up right bikes, weight plates , bars, gym balls , yoga products. You can inspect and decide before you buy at our 3-storied building.

We expect to give discounts in the range of 10 percent - 30 percent in the opening week and this includes whole-sale and gyms", said Harindra Eladetta, Managing Director of Eser Fitness.