---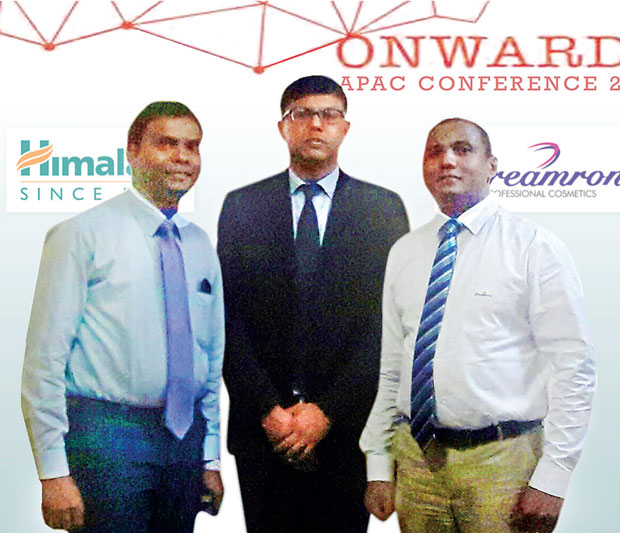 Himalaya Herbal Cosmetics, the Indian cosmetic giant popular for Pharma personal care products, held its Asia Pacific regional conference in Singapore recently.
Delegates from the entire region participated along with the senior management of the parent company.
It was revealed in the conference that Sri Lankan operations handled by Deamron Lanka (Pvt) Ltd the authorized distributor in Sri Lanka for Himalaya cosmeticsobtained the highest growth achievement in the Asia Pacific region for the year 2016.
The Chairman of Dreamron Dr. Priyanka Perera, Director Deepal Nelson and the Group CEO Neil Samarasinghe at a meeting commended and congratulated the Himalaya sales team for its achievements and requested them to have the same momentum in the future too.
The CEO took this opportunity to thank the management of Himalaya cosmetics for the confidence held on Dreamron Lanka and the support rendered to achieve this goal and stated thatDreamron was ready to invest on future developments of the brand along with Himalaya to be a top of the mind brand in the Sri Lankan customer.