---
This is a moment where even the people are in dire straits post-COVID
Politicians were involved in relief measures and that made it a political affair
But when it comes to Muslims, it is Sri Lankan Muslims that we accept and not other extremist elements
Another one of my priorities is to stabilise the economy by giving prominence to local industries
While protecting the Dhamma we need to protect the country as well

Ven. Battaramulle Seelarathana Thera will be contesting under the Jana Setha Peramuna ticket from the Gampaha District. He has contested in consecutive elections and has been at the forefront in highlighting various issues in the socio-political sphere.

This time, his main priorities are to put an end to drug and alcohol menace while contributing to stabilise the economy.

In a candid interview with the Daily Mirror, the Thera expressed his concerns about the Government's COVID-19 relief measures, why new people need to be elected to Parliament and the role of Maha Sangha.

Excerpts :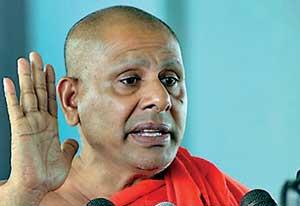 QYou have been contesting in consecutive elections be it a general election or a Presidential Election. Why did you decide to contest this time?

If we take every election people have elected uneducated, incapable politicians to Parliament. As the Maha Sangha we have to protect this country. During the previous regime we saw what certain politicians representing Jathika Hela Urumaya did to the country. They never did anything on behalf of the country. So we are continuing with our struggle. This is a moment where even the people are in dire straits post-COVID. It is sad to see how Navy Officers had to be quarantined. But they never checked Army officers or the Police.

So I urge the Government to conduct PCR tests on these officers as well.

QAre you satisfied with the government's measures to curb COVID-19 pandemic?

Not at all. The financial transactions, especially those associated with COVID-19 fund, weren't transparent. Politicians were involved in relief measures and that made it a political affair. In the end not all people received funds. But then again the leadership given by the President and all frontline officers is commendable.

QThe Gampaha District has a large number of contestants representing many parties. Why did you decide to contest from this District?

Gampaha District includes a majority of people living below the poverty line. This attempt is to give a voice to their needs. None of the ministers has thought of the people although, but the politicians' pockets were filled. I want to help all these people irrespective of their religious backgrounds and ethnicities. Sometimes we see a Muslim family being given a hand, but a Sinhala family has been ignored. This shouldn't be the case. Politicians should treat all people alike. I want to see how we can provide youth with job opportunities, so that they would not be distracted and waste their teen years to drugs and alcohol.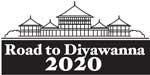 QDoes it look good on the Maha Sangha when they are politically biased?

Without the Maha Sangha this country would have gone to the gutters. We can step back and hand over the the mantle to other lay politicians, but that will be the end. Some politicians have also gone to the extent of saying that this is not a Buddhist country. So while protecting the Dhamma we need to protect the country as well.

QBut we saw how certain monks were involved in instigating racial tensions in the recent past..

The Janasetha Peramuna is not a racist party. We treat all people as Sri Lankans and this include Sinhalese, Tamils, Muslims, Burghers, Catholics etc. But when it comes to Muslims, it is Sri Lankan Muslims that we accept and not other extremist elements.
Politicians should treat all people alike. I want to see how we can provide youth with job opportunities, so that they would not be distracted and waste their teen years to drugs and alcohol

QIf you get elected to Parliament, what would be your main priorities?

I want to put an end to drug and alcohol trades. The youth are getting addicted at a rate and they are wasting the most important period in their lives. One of the attempts of the JSP is to field new candidates who will be the voice of the people because if you take a nominations list you see that the same people have been elected all the time. This has to stop and it is only the Jana Setha Peramuna that can save this country. Another one of my priorities is to stabilise the economy by giving prominence to local industries. The agriculture sector needs a paradigm shift. Trained Army and Police officers should get involved in uplifting agriculture and other local industries.

QIf you lose..

The people will decide that.