---
Constitutional and legal reforms will be priorities of new Government

Challenging time a

head with COVID-19

It will be a landslide like at the Presidential Elections

What is important is not the size of the Cabinet, but whether the Government delivers

The economy was in shambles even when we took over in November

last year

It will take all our skills to steer this country through

this crisis

The Yahapalana Government took on foreign currency debt amounting to more than US $ 18 billion

Prime Minister Mahinda Rajapaksa in an email interview with the Daily Mirror spoke about what he intends doing if his party wins the General Elections to be held on August 5. He spoke at length about forming a stable Government.

Excerpts: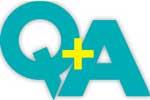 QWhat is your overall assessment of the electioneering process?

The candidates of all political parties are facing difficulties because of the restrictions imposed on campaigning, but as a party, we are going to win comfortably. It will be a landslide like at the Presidential Elections.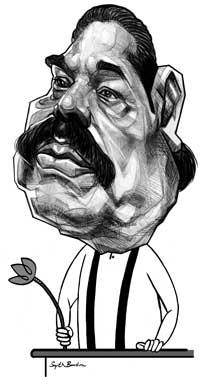 Q What will be the priorities of the new Parliament if your Party wins the elections?

The most important thing about this election is that we will be able to form an SLPP led Government with a proper majority. Constitutional and legal reforms will be priorities. When the constitutional reforms are being discussed we will have to start on reforming other laws such as for example those governing Parliamentary Elections Act. This is to enable election campaigns to be carried out. The Local Government Elections Law and the Provincial Councils Elections Law will have to be amended, just to mention a few. There is a lot of work to be done.

QYou talk about the abolition of the 19th Amendment to the Constitution. You need two thirds majority in the House for it. It is an unrealistic target for any party under any circumstance. Why do you talk about an unrealistic target?

Our aspiration is to obtain a two-thirds majority. In 2010, we managed to get 144 seats which is very close to a two-thirds majority. We keep mentioning about this target in order to educate the people about the need to bring about constitutional reform.

Q If you fall short of two –thirds majority how will you muster it?

We will have to cross that bridge only only when we get there.

QSome people talk about a National Government after the elections merely to increase the size of the Cabinet. Is it true?

What is important is not the size of the Cabinet, but whether the Government delivers. We are going to have a challenging time ahead with the COVID-19 global recession. We cannot afford to have an unstable Government. We will do whatever it takes to have a stable Government. We have every confidence, however, that we should be able to form that stable Government as an Alliance led by the SLPP.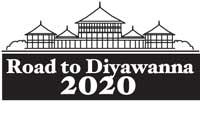 QYuthukama organization talks about electoral reforms including the introduction of a body similar to the Electoral College in the U.S. to elect future Presidents in Sri Lanka. Will you consider it seriously?

Various ideas for constitutional reforms are being mooted. All those options will have to be discussed and suitable will be decisions made.

QThe global economy is experiencing a recession because of the pandemic, Sri Lanka is no exception. Sri Lanka is going to face a debt payment crisis. We will lose export revenue. State revenue will also drop due to tax cuts and reduced business activities. How will the Government tide over this crisis?

The economy was in shambles even when we took over in November last year. The growth rate was less than a third of what it was before 2015, the national debt had increased by leaps and bounds without anything of lasting value to show for it. The Yahapalana Government took on foreign currency debt amounting to more than US $ 18 billion just by issuing Sovereign Bonds and Sri Lanka Development Bonds during a period of less than five years. The value of the Rupee had plummeted by well over 40% during the same period. That was the extent of the mismanagement under that Government. Countries like the USA, Germany, India and Bangladesh were in the midst of an economic boom when COVID-19 struck. But we were already facing an economic crisis caused by Yahapalana mismanagement which had been exacerbated by the Easter Sunday bombings, when COVID-19 struck. It will take all our skills to steer this country through this crisis.

QSri Lanka has sought a debt moratorium both from China and India. Any response from them?

Those matters are still under discussion.

QThe previous Government signed an MoU between Sri Lanka, Japan and India to develop the East Terminal of the Colombo Port. India is keen on this project. Port workers are against it, however. What is the policy of the new Government?

Selling off national assets was never our policy. The Yahapalana Government leased out the Hambantota Port and signed an MOU with regard to the East Terminal of the Colombo Port. It isn't easy to undo the damage done by the Yahapalana Government. We will introduce legislation in Parliament making it mandatory for all Governments to place any agreement with a foreign country or a multilateral organization before Parliament before it's signed to ensure that such things don't repeat.